Don't you find that everybody nowadays is in a rush, racing at 100 mph insisting they have everything yesterday? The fast pace of business means the foot is certainly on the accelerator and sometimes we can lose sight of the personal side to customer service. Of course, it goes without saying that the heart of a business is customer support. Without it where would we be?
WHAT'S SO IMPORTANT ABOUT CUSTOMER SUPPORT?
Customer support is not just about handling a query in as quick a time as possible, it's about caring and letting our customers know that they are a fundamental part of our business, their problem really is our problem. It is about building trust, trust in the knowledge that we do care. We want to make the journey with Segura remembered for the relationships that are forged - and not for bad feedback given! How do you go about forming such a relationship? By remembering the one true secret of good customer service and acting accordingly; "You will be judged by what you do, not what you say".
MAKING IT PERSONAL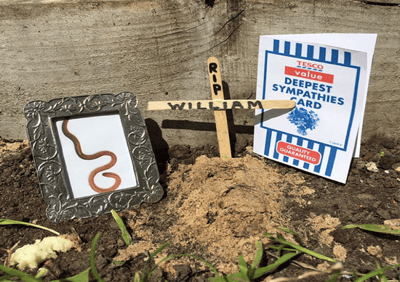 Whilst thinking about this I came across an article about a Tesco customer care representative and their response to the consumer, when a worm was found in the packaging of a cucumber! It all started when Wes Metcalfe did some grocery shopping at a Tesco store in Dinnington, Sheffield. Upon finding that there was a rather flat (and rather dead) worm inside the plastic wrapper of his cucumber, he wrote to Tesco to complain. And things escalated quickly after that. Not only did the article make me smile it also highlighted that we are not all robots and occasionally the lighter side to customer support really does pay off. This complaint was not an open and shut case but a light-hearted communication that gave humor to a situation which was posted on Tesco's Facebook page. This eventually ended up being shared more than 30,000 times. What can we the support team at Segura learn from this? Well, we believe our customers are our best critics and customer feedback in any form will only make Segura stronger. We want to make it personal, we won't always get it right, after all we are only human.
CUSTOMER SUPPORT HERE AT SEGURA
Here at Segura we pride ourselves on adopting strong relationships with our customers. We aren't just a face behind a telephone or a name behind an email. Getting to know our customers and their needs for their business are important to us, and we like to make every support call matter. We will never finish our journey and end at Utopia and why should we, what would we do when we get there? We all constantly strive for perfection but at what cost? So, why not take the foot off the gas and reveal the human side to customer support, whilst we all say a prayer for William the worm!
Originally Published 19/09/2017