Retail is without doubt a competitive industry. It's important to consider the way that you view and review your competitors, taking the time to check the marketplace and see what others are doing.
An optimist sees the donut, a pessimist sees the hole.

Oscar Wilde
'Variety is the spice of life' and consumers love to have options, so it's always worth reviewing and considering any other options that might also work for your business. We've looked at five trends that we feel retailers and brands could embrace to keep ahead of the competition:
Customer Experience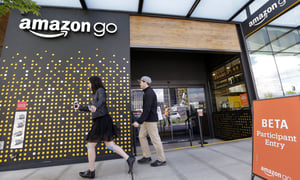 In recent months we've seen more and more retailers and brands investing in the customer experience from Westfields 2028 to Amazon's first checkout-free grocery store. In August 2018, The Milton Keynes shopping centre owners commissioned a report that found 75% of Generation Z consumers state that they prefer stores that provide a "memorable and encouraging offer".
Consumers are choosing to invest in experiences rather than just the products, so to remain competitive, retailers and brands, big or small, could review and respond to meet the needs of their customers. Could this increased emotional investment in the shopping experience be linked to the rise in conscious consumerism and the way our products make us feel?
Sustainability
Today's conscious consumer wants to look great and feel great, they are also more informed and aware of the impact that fashion has on the world. Today consumers are holding brands and retailers accountable and requesting that they act more responsibly. In fact, survey results from Futerra revealed 88% of respondents in the USA and UK would like brands to help them be more environmentally friendly and ethical in their daily life. AdAge also highlight that 75% of millennials said they're changing their buying habits to benefit the environment.
We believe that brands that are able to distinguish themselves from a sustainability perspective are the best positioned to capture a larger share of the millennial consumer's wallet

wrote Camilo Lyon, an analyst at Canaccord Genuity
Retailers and brands have an opportunity to really embrace sustainability and integrate it into all aspects of their business, or they could risk being left behind.
Social Media Influencers
If you've been on Instagram lately, you'll notice the number of celebrities endorsing a variety of different products, from clean eating, to the latest clothing lines. The impact of social media influencers is changing the fashion industry with 30% of shoppers using Instagram for inspiration, and it's expanding rapidly across the globe.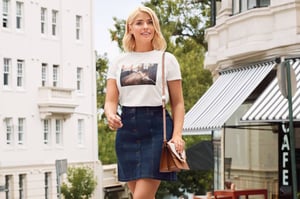 For any business, social media can be a powerful marketing tool, products can reach wide audiences in a matter of seconds. Many brands and retailers are using it as a way of targeting their consumers and influencing them to make a purchase. People like to buy from people; Marks and Spencer recently unveiled its new Holly Willoughby's Must-Haves collection, Holly shared a picture of herself in a particular t-shirt on Instagram and sizes began to sell out fast. This just goes to show how detrimental social media influencers can be to your marketing campaigns, and if you aren't embracing it, you're potentially at a competitive disadvantage.
Technology
The rise in e-commerce has resulted in increased consumer expectations where speed-to-market is concerned. Embracing supply chain technology can give you an edge over your competition by helping you to effectively mitigate supply chain disruptions such as reducing the risk of late deliveries. Potentially also improving your speed-to-market, without having to make compromises on price, quality, sustainability or ethics.
Big data and AI are also widely talked about within the retail industry and it's no surprise, they're powerful. For some retailers, utilising big data could result in a potential increase of their operating margins by 60%. Not only this but among other benefits of big data, you no longer have to make business decisions on inaccurate, out of date data. Drapers new report "Five Ways AI is Working for Fashion Retailers" explores how artificial intelligence is reducing time to market for new products. How it's evolving search and ways consumers are discovering new items, helping retailers to understand what to do next, changing staff roles, freeing up time and spotting trends to help retailers to future-proof their businesses.
Gender Pay Gap
The retail industry is filled with hugely influential women, take Stella McCartney as an example and the great impact she has had on sustainable fashion. Yet still, there seems to be a gender pay gap.
In a bid to tackle inequitable pay across UK business, the Government mandated that all companies that have more than 250 employees must report their gender pay gaps – the difference in pay between men and women across the business – by 4 April (2019), or face possible court action.

Drapers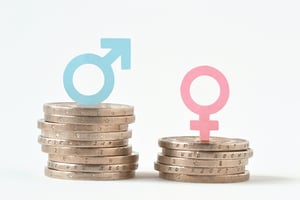 Drapers revealed that across UK businesses, men are on average (mean) paid 17.4% more than women. While most business leaders acknowledge that gender discrimination is a serious issue that needs addressing, manufacturing as an industry falls down at a few critical hurdles. Retailers and brands must not only look at their businesses when addressing gender discrimination but also their supply chains, going beyond the audit.
Through monitoring of competitors, differentiation and keeping up with trends, businesses can thrive. However, collaboration shouldn't be underestimated. It's likely that every business will be working towards the same or a similar goal to another, so why not share the load?