It's been nearly five years since we published our first ever blog on production tracking and the topic is just as relevant as ever. Tracking production is fundamental for effective supply chain management in today's VUCA world.
What is production tracking and how is it possible?
The term "production tracking" simply means to track the production of a product, from farm or field, to store as it flows through the supply chain.
Through the use of our platform, retailers and brands can achieve a 360-degree view of their entire global supply chain, no matter how diverse or complex it may be. To do this, retailers and brands can onboard their suppliers following a simple and easy process. Segura gives a clear view of each supplier and their relationships by pinpointing them onto a map. Retailers and brands are also able to capture transactional data between these suppliers, and the status of their orders, thus delivering confirmation of a garment's location, in real-time. With this level of visibility and ability to manage every order, the supply chain and level of control can be transformed.
Together with innovative technologies such as that which is provided by our partner TailorLux, who develop industrial marking solutions to protect and prove the integrity of materials and products, as well as their sensory identification, the supply chain can become water-tight.
Supply chain compliance – the benefits
The benefits of production tracking are far reaching. When we've talked about production tracking previously, the focus has been largely on ethical sourcing but the benefits do not stop there.
Risk Mitigation
The Business Continuity Institute's (BCI) latest Supply Chain Resilience Report showed 56% of respondents suffered a supply chain disruption in the past 12 months. Businesses will be faced with many risks in their time, especially within the supply chain, which can be costly.
Production tracking holds the key to pre-empting, mitigating and preventing supply chain risks, whilst providing the visibility to build effective contingency plans in the event of supply chain failure. Environmental disasters such as earthquakes, tsunamis and floods can happen overnight, with little or no warning, and can cause catastrophic disruptions.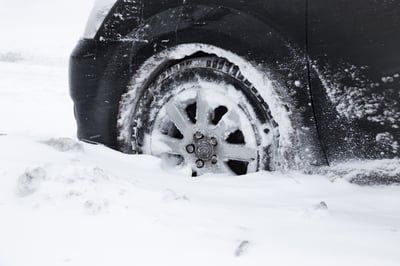 With climate change experts predicting an increase in extreme weather, it's time to start mitigating risk. Retailers and brands need to know where their garments are coming from and where they are in real-time because if they're in an affected location, the brand or retailer can then react quickly, identify an unaffected location that can provide those items in order to continue the supply with minimal disruption.
Sustainability
Often, 'fast-fashion' clothing is perceived as unsustainable because the focus is on speed and cost, and it is perceived that this is when environmental corners are more likely to be cut in order to meet demand. However, with improved speed-to-market through production tracking there is no reason sustainable 'fast fashion' can't be achieved. With production tracking retailers and brands can have the confirmation that their garments have come from audited, certified, sustainable sources and factories.
Transparency and traceability, especially beyond Tier 1 suppliers, were identified by all companies as a major challenge. While stakeholder expectations for reporting and disclosure related to sustainability topics have significantly increased in the past few years, companies still do not have a good understanding of the risks deeper in the supply chain.
The state of sustainable supply chains, EY report
Product Quality
With thanks to supplier and transactional data capture, risks such as poor product quality can be lessened; through identifying unauthorised subcontracting.
The amount of fake goods entering the supply chain is staggering. In 2017, for example, the number of counterfeits seized in the U.S. grew by almost 10 percent. This has led to plummeting consumer confidence levels, which in turn can impact a brand's bottom line.
Chrissie Jamieson, VP marketing, MarkMonitor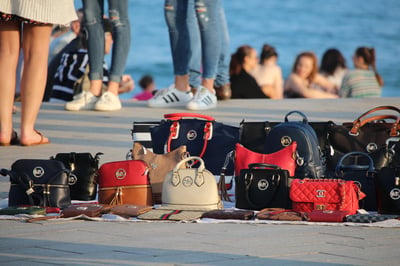 Often, unauthorised subcontracting occurs unbeknown to the retailer or brand, therefore lack control when supplied with products of inferior quality or counterfeit items. Research from MarkMonitor found that 47% of all brands are losing money through counterfeiting, with one in three saying the loss in sales equates to more than 10%.
Counterfeiting has long been an issue for brands, but today it's one that requires more effort than ever before to overcome. The activity is taking place not on a single platform, but across a plethora of channels and touch points. This level of counterfeiting can therefore only be solved through the use of advanced technology and close collaboration with an expert third-party partner.
Chrissie Jamieson, VP marketing, MarkMonitor
Technology and the retail industry are ever-evolving and so are consumer expectations, consumers want goods that are good quality, ethical and sustainable, and they want them fast. It's only through careful supply chain management, production tracking and working with proven technology that these can be achieved simultaneously and minimise any chances of brand damage whilst maximising chances of success.