April marks the anniversary of the Rana Plaza collapse in which 1134 workers lost their lives. Shockingly many of the brands implicated claim to have carried out supply chain checks but still did not know that their garments were being produced there.
transparency in supply chains is essential
With the explosion of fast fashion and easy access to global suppliers it has been increasingly difficult for brands to know exactly who is supplying them. However, with the drive toward ethical and sustainable sourcing, legislative demand and technology innovations, gaining knowledge below the top tiers of your supply chain is now, not only essential, but achievable.
Retailers spend hundreds of thousands of pounds each year on factory audits and uncovering who their suppliers are. However, to achieve full transparency retailers need to go beyond the audit and beyond their tier one suppliers, capturing their full supply chain and ensuring they know exactly who is supplying them, right through the extended supply chain.
Sustainability
There has been a continued, and growing momentum towards consumers driving change when it comes to buying sustainable products. Due to this rise, retailers are under increased pressure to make sure that they, and their supply chains, have ethical practices and that components are being sourced sustainably. Those that don't engage in this may find that they lose customers to the brands that do!
Modern Slavery in supply chains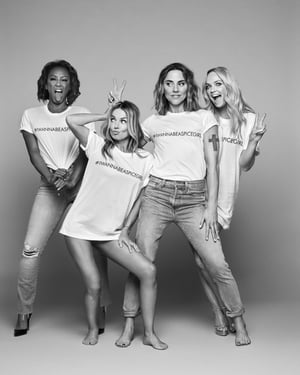 Since the U.K. launched the landmark Modern Slavery Act in 2015, global asset managers like Abrdn, BNY Mellon, and Lazard have pledged to remove modern slavery from their operations and supply chains. As detailed in an article from the Institute Investor in March 2022.
Modern slavery risks within supply chains are larger than people might think; by 2017, 40.3 million people worldwide were victims of modern slavery, which was estimated to generate annual profits of up to $150 billion in the United States alone, according to the International Labour Organization, a subsidiary of the United Nations.
In 2019, Comic Relief commissioned it's Spice Girl supported, promotional t-shirts with Represent, who were later found to be using a supplier that was mistreating female workers. The women making these garments were subjected to abuse and paid as little as 35p per hour for working a 16 hour day! Comic Relief claimed that they had carried out checks on Represent but that the company had changed their supplier without Comic Relief's knowledge.
Quality and compliance
Poor and inconsistent quality can have a huge impact on a brand's image and their bottom line. Many retailers have a nominated and audited supplier list, but manufacturers often outsource the work. This can make it almost impossible for the retailer to be sure of the provenance of the components. The lack of consistency in supply can also result in poor quality components being used. Approval cycles can also be difficult to manage and time-consuming, as they are often on multiple spreadsheets and ordering systems. Errors due to poor communication and data can cause delays in the garment reaching store, possibly resulting in a loss of sales.
The solution to achieve full transparency
Technology innovations can now give undisputed supply chain transparency and control. This is where Segura can help. Our software solution enables retailers to map their entire supply chain. With this level of visibility, retailers can ensure that only audited suppliers are used providing control over quality and brand protection. With increased transparency over the supply chain, Segura tracks the volumes for you, removing the need for manual rebate calculations and giving you all the information as a clear report format.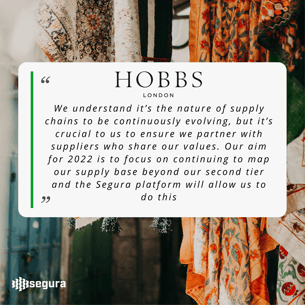 Once the supply chain is mapped and supplier factories are pinned down to specific locations, effective audits can be carried out, monitored and managed in one consolidated system, leaving brands and retailers with the assurance that their compliance budget is also money well spent.
As all supplier, product and audit information is captured and confirmed our powerful reporting tool allows you to drill into supplier connections, providing you with actionable insights into your global, multi-tiered supply chain with ease. If you'd like to know more, please visit our customers page, or get in touch.
Originally posted July 2019, updated April 2022