April 2019 marked the 6th anniversary of the Rana Plaza collapse in which 1134 workers lost their lives. Many of the brands implicated did not know that their garments were being produced there, which poses the question; how did they not know?
With global supply chains being so complex it can be increasingly difficult for brands to know exactly who is supplying them, but it is not impossible.
The moves retailers are taking to gain transparency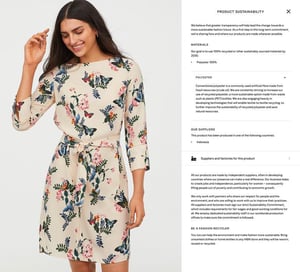 In April H&M announced that they would be launching a 'transparency layer' tag that shares all of a product's details to enable consumers to make more informed choices when buying. Customers can use the H&M app to scan the tag and will be able to view details on the item's production, country, supplier names, factory names and addresses, as well as the number of workers in each factory. The brand is the first major retailer to make this bold move; with this depth of transparency comes accountability.
American retailer Everlane also details the factory where an item is made on each of their products. The customer can delve deeper by reading about the team at the factory, they can also access a map of where all the Everlane suppliers are located.
The challenge of achieving full transparency
Both of these retailers are proof that transparency can be achieved, and although they are doing great work, there is still a long way to go.
Retailers spend hundreds of thousands of pounds each year on factory audits and uncovering who their tier one suppliers are. However, to achieve full transparency retailers need to go beyond the audit and beyond tier one, this way they can ensure they are capturing their full supply chain and understand exactly who is supplying them, right through to the extended supply chain.
Why businesses need transparency in their supply chain
Sustainability
In the first part of 2019, we have seen a continued, and growing momentum towards consumers driving change when it comes to buying sustainable products. Due to this rise, retailers are under increased pressure to make sure that they, and their supply chains, have ethical practices and that components are being sourced sustainably. Those that don't engage in this may find that they lose customers to the brands that do!
Modern Slavery in supply chains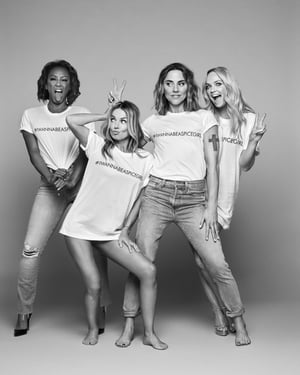 It is a sad fact that Modern Slavery still exists in retail supply chains. Even this year, in 2019, the company Represent, who were producing the Spice Girls t-shirts, were found to be using a supplier that was mistreating female workers. The women making these garments were subjected to abuse and paid as little as 35p per hour for working a 16 hour day! Comic Relief, who commissioned the t-shirts, claimed that they had carried out checks on Represent but that they had then changed supplier without Comic Relief's knowledge. Gaining transparency over the entire chain, and especially the route to supply beyond tier one, would have resulted in Comic relief knowing about the change and managing it correctly, this could have been avoided.
pay-to-play Rebate collection
Rebate exists in the retail industry and whilst it can be beneficial, it does come with challenges. The complexity of modern supply chains, combined with complicated deals between different suppliers, can result in rebate being difficult to track and calculate. Retailers can lose up to 85% of the rebate owed to them simply because they do not have a full view of their entire chain.
Tesco suffered huge losses in 2014 when they did not gain as much rebate as they had originally forecasted. This resulted in them wiping £2 billion from their stock market value. Retailers need robust and automated reporting systems so they can have absolute clarity of who owes them rebate and the accurate amount. Not only could they increase the value of their collection, but they can save hours of their time. The only way to achieve this level of accuracy is through transparency.
Quality and compliance
Poor and inconsistent quality can have a huge impact on a brand's image and their bottom line. Many retailers have a nominated and audited supplier list, but manufacturers often outsource the work. This can make it almost impossible for the retailer to be sure of the provenance of the components. The lack of consistency in supply can also result in poor quality components being used. Approval cycles can also be difficult to manage and time-consuming, as they are often on multiple spreadsheets and ordering systems. Errors due to poor communication and data can cause delays in the garment reaching store, possibly resulting in a loss of sales.
The solution to achieve full transparency
Technology offers solutions that give undisputed supply chain transparency and control. This is where Segura can help. Our software enables retailers to map their entire supply network. With this level of visibility, retailers are able to ensure that only audited suppliers are used, mitigating the risk of unauthorised subcontracting. This gives them better control over quality and brand protection. Full rebate can be gained if a robust, trackable system is in place, and the retailer can confidently inform the supplier about what they are owed rather than having to calculate an estimate based on invoices raised. With increased transparency over the supply chain, Segura tracks the volumes for you, removing the need for manual calculations and giving you all the information as a clear report format.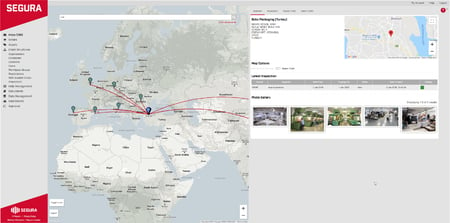 As our platform enables retailers to map their entire supplier network, once supplier factories are pinned down to specific locations, effective audits can be carried out, monitored and managed in one consolidated system, leaving brands and retailers assured that their compliance budget is also money well spent.