Life is moving faster than ever before, and with it, the retail industry. The UK e-commerce market is the third largest in the world, with one fifth of transactions now conducted online. With this in mind, the increased delivery options available to consumers seems unavoidable.
CUSTOMER EXPECTATIONS OF DELIVERY OPTIONS
Delivery options now range from economy, standard and click and collect, to express, next day and same day. A study conducted by Retail Week in partnership with DWF found that of the 10,000 consumers surveyed across 10 markets internationally, the preferred delivery option was next day, with 78% claiming it as their delivery option of choice. The popularity of other delivery slots varied depending on the country of residence and the age of the consumers. Within the UK, 56% of 18-24-year olds want same-day delivery, in comparison with only 19% of 45-54-year olds.
THE EFFECTS OF FAILING TO 'DELIVER' ON CUSTOMER EXPECTATION
It's clear that consumers have high levels of expectation when it comes to the delivery options that are available. However, what happens when these expectations are not met? Is it better to promise but fail to deliver, or not promise at all?
Over a period of 12 months, 62% of online shoppers have experienced a failed or late delivery and 78% of consumers expect a retailer to resolve delivery issues regardless of who is at fault – the retailer or the courier.
Five years ago, we weren't even talking about same-day. People were just happy to get their packages once they ordered them online. Now, over 50 percent of buyers expect to get their orders within two days or less.

Mike Honious,
COO, Geodis Americas
A survey of UK, US and European shoppers, conducted by the
MetaPack 2016 State of Ecommerce Consumer Research
found the following conclusions:
43% of consumers said that they would not return to the e-tailer within a month following a negative delivery experience
38% of consumers said that they would never return to an e-commerce shop after a negative delivery experience
45% of consumers had abandoned an online basket due to unsatisfactory delivery options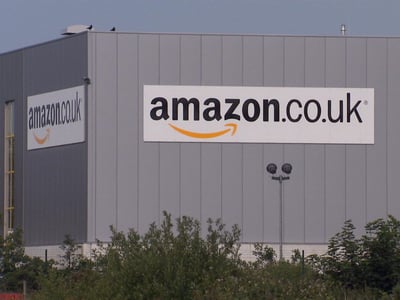 Earlier in the year, as a result of more than 200 complaints that customers were not receiving their orders one day after ordering, Amazon came under scrutiny from the Advertising Standard Authority (ASA) for their "Unlimited One-Day Delivery" option. Following an investigation, it was ruled that advertising must be changed to reflect that in reality not all products available to Prime members were available for next day delivery, as indicated.
Because consumers were likely to understand that, so long as they did not order too late, all Prime items would be available for delivery the next day with the one-day delivery option… we concluded that the ad was misleading.

the ASA report of Amazon's one-day delivery offering.
The UK18 projections are further evidence that we will see more extreme weather in the future - we need to prepare and adapt now, climate change impacts are already being felt with the record books being re-written.

Emma Howard Boyd, Chair of the Environment Agency
When it comes to protecting the supply chain, this needs to start much earlier than the delivery process – at raw material level and beyond.
When things go wrong and the speed to market isn't quick enough, the financial implications can be huge. At best, a late discount can increase the cost of transport by forcing a company to pay for air freight opposed to the cheaper option of sea freight. At worst, it can cause missed sales opportunities due to products being on the shelves much later than expected. With customer demand moving at an ever-changing rate, a delay in delivery can mean garments have to be discounted immediately, as trends have already moved on. This leads to significant financial loss.
Segura's platform makes it possible to monitor and manage a brand's secondary supply chain and beyond. By building a complete audit trail through a full transactional layer, brands can trace orders back to the production line, identifying the cause of any delays and addressing future supply chain risks before they are realised. As a result, brands rarely need to get involved in discussions about product quality or order information. Disputes between suppliers can be handled directly through the platform, which keeps a full audit trail of all transactions.
Originally Published 18/12/2018