Picture this: you've just sat down at your desk with your morning coffee and as you start to scan your emails. That sinking feeling: the shipment you've been waiting for is going to be late. Sound familiar? It's a story we've heard many times when dealing with fashion brands and it's probably more common than you think.
The Rise of Fast Fashion
In a world engulfed with fast fashion, it's hardly surprising that retailers are focusing on their speed to market. With a more traditional business model, brands would have time to prepare for new fashion lines, with releases occurring each season. This changed in the 1960s, the era identified by Fashionista as the beginning of the trend for cheap, fashionable clothing that caused retailers to produce low-cost, high quality goods at a rapid rate.
Why is Speed to Market So Important?
In today's world of celebrities and social media, styles are continually changing and to compete, retailers must be able to keep up. The demand for the latest styles to be available as soon as they hit the catwalks allows consumers to be dressed in the latest fashions. Undoubtedly this has its benefits for the retailer, with the fast fashion business model established as being the most profitable in the industry.
Despite this, when things go wrong and the speed to market isn't quick enough, the financial implication can be huge for fashion brands.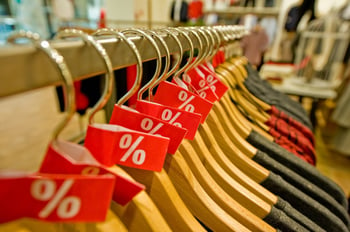 A shipment being late – whether due to supply chain disruptions or non-compliant suppliers – means that the garments arrive in store late. Subsequently, this puts the retailer behind their competitors, ultimately meaning that when the items do arrive, they go straight on sale at a discounted price. An item that could have been sold at full price can now only be sold for a fraction of that, reducing margins and resulting in financial loss.
This takes us back to the example that I gave at the beginning, despite scrupulous planning, problems can still occur in an outsourced manufacturing supply chain. How can you guarantee that the order you made will arrive on time, or if not, how will you know before it's too late?
The Solution
In an industry with retailers fighting to get new stock onto the shelves as quickly as possible, supply chains need to be agile and adaptive – and this is impossible using outdated methods. In the past, orders were typically placed and tracked using manual methods such as spreadsheets, causing processes to be slow and unreliable and data to be outdated almost instantaneously. Surprisingly, this is still how a lot of fashion retailers operate.
It's time to digitise! Lululemon is one retailer with an active plan to update their infrastructure with a view to cutting costs, increasing efficiencies and most importantly – with a forecast that this action will double their revenue over the next 3 years.
67% of 1,415 companies surveyed by SCM World claimed that the digital supply chain was both important and disruptive to their company. Forbes describes how the digital supply chain, combined with the cloud and IoT will eradicate much of the "boxes-and-materials supply chain" that other companies are still "stuck with".
Fung Business Intelligence Centre identifies supply chain inefficiencies as a leading cause of poor speed to market and long lead times. Previously, we've taken a look at why ERP systems only go part way to solving the problem. This is where Segura comes in. When you submit your purchase order through Segura, it can be tracked all the way down to component level, so you know what stage of production your garments are in at all times. If a fail supplier fails to compete an order on time, you can be notified, meaning you have time to deal with any potential repercussions.
The move from manual to digitised supply management processes provides retailers with a multitude of benefits: real-time data, audit reminders, order tracking and evidence of slavery legislation compliance, as well as increased speed to market. It's hard to see why most retailers are still tolerating unreliable and outdated methods – are you?