In short, yes – but processes need to be exceptionally efficient as there is little margin for error.
Global outsourcing
The challenge with fast fashion is that it shortens traditional fashion lead times dramatically, putting pressure on both brands and designers. When fast fashion gained popularity during the 1960s, it caused an increase in outsourcing across the globe to help brands and retailers to cope with demand. Outsourcing work abroad means that fashionable items can be produced quickly and at attractive prices due to lower wages, reduced resource costs and duty free exports to western countries.
This huge demand, teamed with the loss of control caused by outsourcing, leaves garment supply chains open to risks of exploitation and modern-day slavery. Who hasn't heard stories about children making cheap clothes in sweatshops?
Unauthorised subcontracting
The truth is, retailers often have limited visibility over their supply chain. Chances are, they have a good relationship with their first-tier suppliers (manufacturers) and possibly have an overview of their second-tier suppliers. Below that, visibility and control are limited, allowing for unauthorised subcontracting. For example, take a look at the Rana Plaza disaster in 2013. When the Rana Plaza factory building collapsed, it claimed the lives of 1,138 people and injured 2,500 more. There were a number of high street brands who were found to have their garments being manufactured there – but when they were questioned, they had no idea. Those suppliers had not been approved.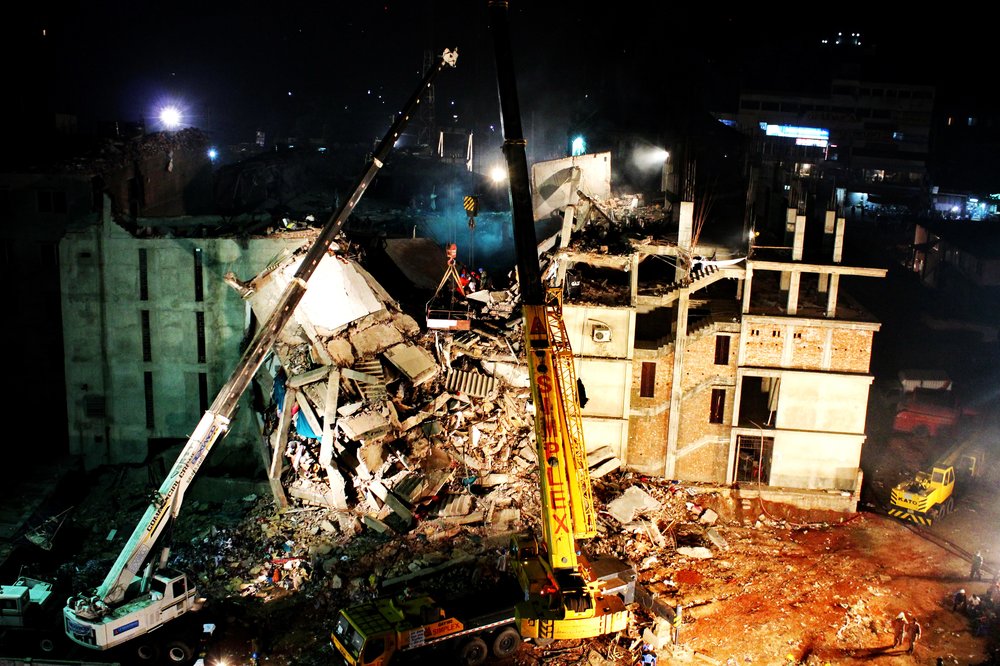 So, can fast fashion be made cheaply and ethically?
Despite the horror stories surrounding outsourcing and fast fashion, it can be more than successful. Many fashion brands have established successful businesses based on a fast fashion model: Zara, H&M, Missguided, Boohoo. Even more traditional retailers such as GAP have focused on shortening lead times to keep up with modern demand.
The only constant in fashion is that you must keep moving forward, otherwise you'll be left behind.

Michael Kors
The key to achieve cheap and ethical fast fashion is creating visibility and agility. Segura can connect the dots, linking to your existing PLM, helping to achieve an ethical and transparent supply chain. The standardised online system can be pre-populated with assets to be ordered from a nominated supplier list. If an asset is not ordered through the system (and therefore, could be a sign of unauthorised subcontracting), this can be flagged up to the retailer. The retailer gains full visibility of who their components are being supplied by, allowing them to carry out their usual auditing processes. Orders processed through Segura allows much greater levels of visibility, ensuring that ethical practices can be checked at the relevant locations.
What about finance?
Businesses with greater supply chain visibility reap many financial benefits. For example, those who utilise a rebate policy can see up to 5x increased rebate collection, whilst those without can leak up to 85% of rebate.
The inability to track orders and oversee suppliers has a direct impact on both business operations and the bottom line. The intensification of fast fashion means that lead times are getting shorter and shorter. If the manufacturer can't produce the order in time, they might subcontract without the retailer's permission in order to meet these strict deadlines. Amongst other problems this could lead to faulty goods, late deliveries and brand dilution. If items arrive below sufficient quality, they cannot be sold. If they are late, they might have to go straight on sale.
Before working with Segura, losses due to late delivery and low-quality products were over £1.2m, which represents 10% of our annual net profits.

Segura customer
It is possible to produce fast fashion that is both ethical and profitable, but not using outdated methods. Transactional software is needed to ensure greater visibility, that keeps the retailer in control. Maybe it's time to modernise?