When we talk about sustainable packaging, we automatically think about the product packaging itself. However, in a time where e-commerce is ever increasing, one of the biggest challenges that retailers face is the packaging used to send goods out.
In recent decades, the ways in which people buy has changed; the majority of people are now socialising, working and buying online. We spend less time in shops and prefer to make quick digital purchases to suit our fast-paced lifestyles and desire for convenience. In Britain, a fifth of transactions are now conducted online, a five-fold increase over the last decade with the UK e-commerce market now being the third largest in the world. As the increase of 'bricks to clicks' rises, so does the need for more packaging.
THE POWER OF LUXURY
On one hand, brands and retailers are under pressure from consumers to be more eco-friendly but on the other, high end, premium products often come with the consumer expectation of luxury packaging. This is particularly relevant when people are buying items online rather than in a shop where an atmosphere can be created. Consumers still expect to feel like they are buying luxury, which is hard to portray if it is arriving in a brown box!
I'm sure everyone has experienced it, you splash out more than usual on a rare treat. The parcel arrives, you open the parcel box to find the products beautifully presented; a decorated outer box, with the products themselves wrapped in luxurious printed tissue paper and sealed with embossed foil, all carefully protected in a second outer parcel box, full of polystyrene void fill to protect the luxury packaging and products contained within.
The layers and quality of the packaging are designed to be a portrayal of the quality of the product. The question is: would consumers pay so much for the same product if the packaging didn't look as luxurious? How can you give consumers the same feeling and experience without so much waste?
IS IT POSSIBLE TO COMBINE LUXURY AND SUSTAINABILITY?
RE-USING EXISTING PACKAGING
There are already large amounts of packaging and its resultant waste in existence. On a consumer level, it is possible to reduce the effect that this packaging has on the world by reusing and recycling. Currently only 9% of plastic is recycled, whilst the rest is incinerated.
International packaging business, DS Smith, are taking responsibility for the reuse market on a larger scale, by implementing a new strategy. Once a box has been used, it can be collected by DS Smith and taken back to the paper mills where the paper fibres are recycled and made back into boxes. This model saves 360,000 trees a year from being cut down! DS Smiths' recycling division manages over 5 million tonnes of recyclable materials per annum, which provides the core feedstock for their network of paper mills and closes the loop on the circular business model, resulting in them going from old box to new, recycled box in 14 days.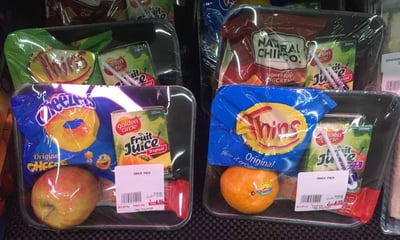 At DS Smith, we can go from box to box within 14 days with our closed loop model, which allows cardboard boxes to be made, used, collected, recycled, and made back into cardboard boxes again, from start to finish in as little as two weeks.
Rob Carle
Head of Sales, e-commerce at DS Smith's UK Packaging Division
REDUCING WASTE
Another challenge facing boxed products is void fill. To save money, businesses often go for a ''one size fits all'' box when buying in packaging. This means that for some of their smaller items, they need to use copious amounts of void fill materials to protect the product.
Packaging company STOROpack have launched a product called PAPERplus paper pad for the luxury packaging market. The paper cushioning is lightweight so keeps shipping costs down and still provides optimum protection of the product inside due to its patented design. The paper is black, making it aesthetically pleasing and adds to the consumer impression of luxury. PAPERplus is FSC certified, giving businesses and consumers the comfort that it has been sourced from responsible suppliers.
SUSTAINABLE SOURCING
When it comes to producing eco-friendly packaging, the best place to start could be at the beginning. Literally. Instead of finding ways to reduce or repurpose packaging already in existence, why not change the way that packaging is sourced? Plastic and cardboard – two popular packaging materials – both cause huge amounts of damage to the environment through current sourcing methods. However, new technological developments offer opportunities to source in a more sustainable way.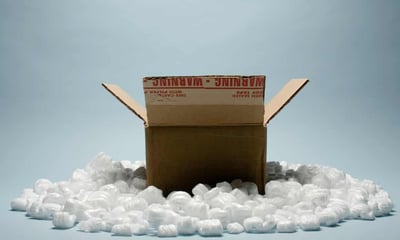 The Forest Stewardship Council (FSC) is dedicated to the promotion of responsible forest management worldwide. FSC enables businesses and consumers to make informed choices about the forest products they buy. Having a platform like Segura means that retailers have visibility of the entire supply chain and can be confident they are sourcing from responsible suppliers such as those that are FSC certified.
Alongside increased efforts from consumers to make more informed choices, it is possible for luxury brands to increase their levels of eco-friendly packaging whilst retaining their brand image. By embracing a collaborative approach, brands, retailers, NGOs, governments and the public can make a difference to the detrimental impact that our over-consumption has on the planet.
Originally Published 20/11/2018