If you've looked at any recent retail news, one thing is for sure: the industry is volatile. VUCA is a military acronym that has become increasingly attached to the retail environment. It stands for Volatile, Uncertain, Complex and Ambiguous. There's no doubt that the apparel sector is in a state of flux: Brexit, increased legislation and the current economic landscape of the marketplace has led to multiple retail and apparel businesses (some of them industry leaders) to enter into company voluntary agreements (CVAs).
The factories have been challenged with a perfect storm… a focus on making money is not the right approach. It's about continuous improvement

Joseph Mellaci
Americas for Impactiva
Tackling the VUCA retail environment
It is essential to tackle these issues head on; proactively not reactively. Part of the problem is that the analysis of past events is usually the main focus when planning for the future, and whilst this is absolutely essential, it tends to result in overlooking the potential changes that might occur in the future.
Rather than focussing just on the past, businesses should also be focusing on what's in front of them and the new potential challenges facing the sector. As Just-Style points out, the rules are no longer the same. Trade is moving away from the "old certainties of the free-market economy" and with Brexit ahead, more changes are almost guaranteed for those trading out of, and into, the UK.
Taking the reins
When in a VUCA environment, retailers tend to take one of two stances: to wait (and hope) for it all to blow over, or to take the reins, becoming an industry pioneer. A great example of a retailer with the ability to adapt is Missguided. The fashion brand originally began as an e-tailer but in 2016, ventured into the world of brick and mortar stores. Unlike traditional stores, Missguided's physical outlets embrace the world of interactivity, offering floor-to-ceiling displays and "stop you in your tracks appeal". By embracing the uncertainty of the industry, Missguided has firmly established itself as a market leader in young fashion.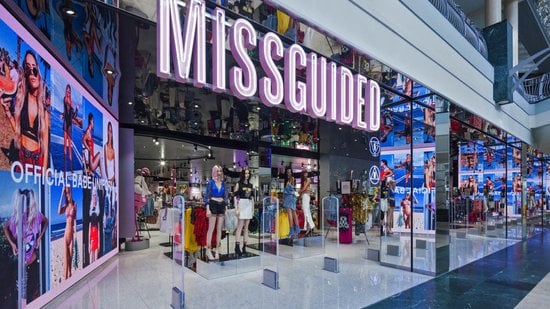 Nick Chiarelli, of the Foresight Factory identifies environmental change and the war on plastic as key drivers for new material developments. Many natural resources, including bananas, coffee, stinging nettles and hemp can now be turned into fibres for clothing manufacturing. Increasingly, pressure is being applied by consumers to demonstrate ethical and sustainable sourcing practices. Being a pioneer in fibre development means that there are not only great advantages discovered, but more sustainable ways of working are created.
Embracing technology and data
By identifying opportunities, and being ahead of the curve, it may be possible to proactively tackle issues that occur in a VUCA world. In order to achieve the ideal, it is essential to be able to analysis both internal and external elements of a business.
We've said it before, and we'll say it again: data is vital in the successful of any business. Big data – information collated from multiple sources – can offer huge competitive advantages, including cost reduction, time saving, product development, identification of new markets, improved supply chain transparency and risk mitigation. This could potentially result in increased operating margins of up to 60%.
Whilst it might sound scary to be part of a VUCA world – or a VUCA industry – the opportunities presented are endless. New ideas and technologies can be embraced, and businesses can build bigger and better solutions than ever. Are you ready?