Supply chain risk management is more diverse and more relevant than ever before. The Business Continuity Institute's (BCI) latest Supply Chain Resilience Report showed an increase in the number of organisations experience in excess of ten supply chain disruptions during the year – from 7% to 22%.
Traditionally, supply chain risk management focused on environmental factors and "Acts of God" but now has to go much further than that. Senior counsel at law firm Foley & Lardner, Frank S. Murray J, noted that supply chain risk is now much more widespread:
"There are all sorts of new risks-conflict minerals, human trafficking, counterfeit parts and more. And these can be just as devastating to a company as a hurricane or tornado, and take even more business judgment to evaluate and ensure that your supply chain will not be disrupted."
Certain aspects of a business' supply chain can increase risk. For example, the British Standards Institution revealed China, India, Vietnam, Bangladesh and Myanmar as the highest risk countries for human rights violations. Together, these five countries make up 48% of apparel production, 53% of apparel exports and 26% of electronics exports globally. By association, this puts the apparel and electronics industries at risk, particularly those sourcing from the five most hazardous countries. The UK itself has moved from "low risk" to "medium risk".
Environmental risk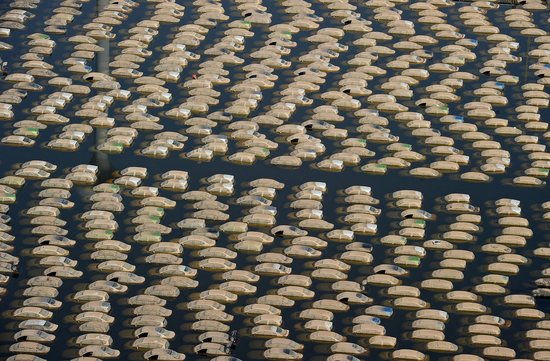 One of the most resonating examples of the risk that environmental factors can play in global supply chains is the 2011 Thailand floods. Amongst the debris were brand new cars. The flooding, some of the worst seen in decades, forced companies to suspend production in affected areas. Companies who experienced disruption included Honda, Toyota, Nissan and Sony.
"A month shutdown would not be overly damaging, but if we have an extended three months or so we could start talking about serious volume and financial impact."

Kurt Sanger
Deutsche Securities in Tokyo
Supplier non-compliance
Unauthorised subcontracting, breach of contract and human rights violations are just a few of the issues covered by the term "supplier non-compliance".
When identifying what constitutes supplier non-compliance to an individual company, it is important to consider local influences. Whilst a manufacturer or supplier might adhere to local codes of conduct or legislation, often more needs to be done to comply with global laws.
In 2012, the California Transparency in Supply Chains Act came into effect, obligating companies operating in California, USA, to disclose information referring to their efforts to eradicate poor labour practices from their supply chains. The UK followed suit in 2015 with the introduction of the Modern Slavery Act which extended the responsibility of businesses regarding all forms of slavery and forced labour across their entire supply chain. Similar legislation is currently being established in Australia, as well as other parts of the world. With increased legal responsibility, supplier non-compliance is a greater risk than ever before.
Brand damage
One potential consequence of supplier non-compliance is brand damage. The Rana Plaza disaster is one example of brand damage caused by unauthorised subcontracting. When the Rana Plaza building collapsed in 2013, 1135 people were fatally injured. In the following weeks, the fashion brands whose clothing was being made there were identified, and a pattern appeared; most brands were unaware that their items were being made in that location. This called into question not only their ethics but their ability to track their supply chain.
Global supply chains risk being affected by brand counterfeits. The counterfeit clothing market not only eats into the profits of genuine brands but can also damage their image. Burberry worked hard to recover its reputation as a luxury designer after its iconic check pattern became readily available on local markets at knockdown prices. In 2012, the design house took a network of Chinese counterfeiters to court, winning £63 million in damages as a result.
Supply risks
Late deliveries and quality issues are some of the biggest supply chain issues, particularly in the fashion and retail industries.
A late delivery can cause a multitude of problems. At best, it can increase the cost of transport by forcing a company to pay for air freight opposed to the cheaper option of sea freight. At worst, it can cause missed sales opportunities due to products being on the shelves much later than expected, or having to be discounted immediately, leading to significant financial loss.
"If you don't constantly monitor your supply chain, your exposures may change significantly in short order-you will have new customers, new suppliers and your suppliers may have changed their suppliers."

Jon Hall
Executive vice president of FM Global
The solution
In a digitised world, technology can be used to risk-proof global supply chains. ERP and PLM systems allow for the management of fast-paced supply chains, but this doesn't always go far enough.
Segura's software makes it possible to monitor and manage a garment retailer's secondary supply chain. By building a complete audit trail through a full EDI transactional layer, brands can trace orders back to the production line, identifying the cause of any delays and addressing future supply chain risks. As a result, brands rarely need to get involved in discussions about product quality or order information. Disputes between suppliers can be handled directly through the software, which keeps a full audit trail of all transactions.
In the case of a delayed order, the Segura platform can alert the brand in real-time, so that disasters can be diverted before they occur.
Segura software, when paired with a sufficient auditing process, can satisfy section 54 of the Modern Slavery Act. The platform provides the brand with a single portal through which audit documents can be stored and accessed.
Imagine having the visibility to see exactly where a garment's zips, buttons and packaging came from, and each factory's latest audit rating. Consumers could purchase items knowing that they were ethically produced, having been given all the necessary information by the retailer - made possible by Segura.