A r
etailer's solution
for the conscious consumer
Until recently, consumers have made their purchasing decisions based solely on what they like, but behaviour has changed. Now the focus is not only on what the eye can see but also the desire to purchase from retailers which have the same values when it comes to people and the planet.
Coupled with increasing legislation, the introduction of The EU's Digital Product Passport, and consumer demand for sustainably and ethically sourced products is resulting in a new wave of information sharing.
Through Segura, our retail clients are already making tremendous progress by gaining visibility, validation and control over their manufacturing supply chain. Now, with our Digital Product Passport module, retailers can publish their evidence and share it directly with their consumers.
The Segura Digital product passport
Segura's Digital Product Passport allows retailers to generate, manage and display their supply chain and product data on any smart device. Instantly providing vital supplier and product information related to the items selected by their consumers, resulting in an enhanced consumer experience.
Prove sustainability & ethical claims

Retailers and brands can build trust by displaying related ethical and sustainability content in the Segura Digital Product Passport, using the robust data and evidence captured through Segura, to underpin their claims. Retailers can give consumers direct access to evidence and story without removing them from the purchasing journey. Brands can increase engagement by sharing their positive impact when and where it matters, in a way that consumers can understand and trust.
Improve consumer experience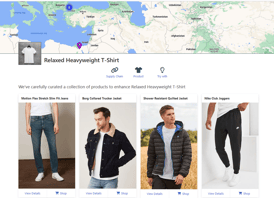 Retailers have the opportunity to not only promote all the good work they are doing to deliver sustainable products from ethical suppliers but also support the customer in their buying decisions. The Segura Digital Product Passport allows the retailer to share care and product information directly, whilst also providing a commercial opportunity for the retailer to link related products and further promote them directly to the consumer.
The Segura Digital Product Passport capabilities are available to brands and retailers who are using the core Segura platform to capture their supply chain data as a central repository for supplier management and ESG-related data and evidence. This includes third-party data sources, such as a PLM. Altogether this enables global, multi-tier supply chain transparency, compliance and reporting.
If you'd like to know more about our solutions including our Digital Product Passport module, please drop us an email; info@segura.co.uk
---
About Segura
Segura Systems is a UK-based SaaS company enabling ethical, sustainable and efficient multi-tier supply chains.
Segura provides n-tier mapping, transparency, traceability, visualisation, compliance and reporting. Segura sits in the centre of your supply chain management structure creating a central repository for all your supply chain, ESG-related data and evidence, including from third-party data sources.