Last week I was able to attend the Innovation Forum's event in Amsterdam, Sustainable apparel: How brands can transform supply chains. The content and line up seemed to be a great fit and the speakers were people that we were all really interested in hearing from. I don't usually review the events we attend but I felt that this one warranted some praise.
The two-day event was made up of industry professionals, with a limited number of attendees, who all expressed an opinion or interest in the subject.
The first day commenced with some complex industry issues and objectives in the morning. The afternoon consisted of a great choice of breakout sessions which focussed on specific subjects, ranging from microfibres to digitisation. The second day focussed on circularity and helped us to think about what happens to clothes after we discard them, and how we can reuse and recycle them with many innovative solutions.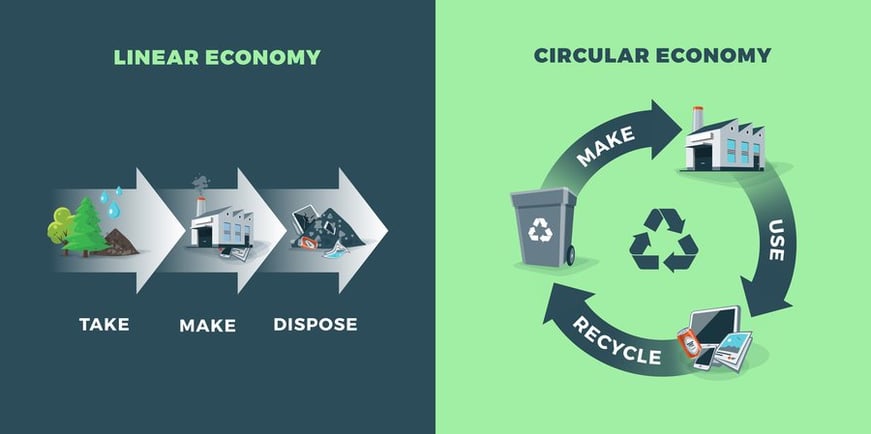 During the two days, I was able to speak to many like-minded people from various businesses and backgrounds, in a comfortable environment. As a result, I had some really interesting and productive conversations that have inspired some potential changes in our own business, although it's still early days and I still have many pages of notes to review!
During every session I learnt something new or felt compelled by something that someone said or shared. Every speaker, either as a member of the panel, or as a member of the audience, was open, honest, sometimes contagiously passionate. They were also really challenging and inspired me to think differently.
The key point from the event was in order to really drive change within the apparel sector we need more collaboration and sharing of experiences. Innovation and using the latest technological developments are also critical, as is driving passion of the sustainability teams upwards into boardrooms.
I cannot commend the IF team enough. They really thought about the issues that directly affected the sector and focussed the sessions on those subjects. They also did an excellent job of sourcing experienced, respected and well-informed panellists who each brought their own wealth of knowledge to the discussions held. Through this combination, IF were able to go into addressing some of the subjects surrounding sustainability, whilst providing an open forum that delved deeper into the reasoning behind the possible options for progress and the potential impacts.
IF have done an amazing job. I, for one, will ensure that we attend again next year to see how far the industry has progressed, and to understand from an informed perspective, what we can do next to further drive the shift towards sustainability within global supply chains.