Transparency within supply chains has become business critical. With consumers increasingly choosing ethical and sustainable brands over others; businesses need to show they are complying with relevant legislation and be able to prove it to their customers. Supply chain transparency provides retailers and brands with the knowledge to identify exactly where their manufacturers and other suppliers are failing to comply with standards and codes of conduct or need to make improvements.
WHAT IS TRANSPARENCY AND WHY IS IT NEEDED?
Most businesses today have large, globally dispersed supply chains, so having a clear sight of your suppliers, and indeed their suppliers, can feel unattainable. The ability to gain a clear view of every step within a supply chain; where each component of a product has been sourced, where the product has been made and who has made it, is a real requirement in today's world. Recent legislation has made transparency the responsibility of all businesses that turnover more than £36m of sales in the UK. So, if a supplier 3 tiers down in their supply chain is found to have slaves or children in their factory, the brand or retailer will be held ultimately responsible and could face an unlimited fine.

Credit: Source Intelligence
Businesses may well think that they are sourcing sustainably by working directly with farms, locations and factories, whilst operating from a nominated supplier list, but how can they be certain? Without confirmation of transactions between the suppliers in the lower tiers of the supply chain; how can businesses confirm where their goods have come from? It does seem only through that level of detail, businesses can confidently confirm that the goods they are receiving are in no way tainted.
BUT WHAT ARE THE CHALLENGES TO TRANSPARENCY?
There are many challenges that businesses face when trying to achieve transparency within globally dispersed supply chains.
Resources such as skill set, and money can be a challenge; businesses may not have the funds that they require to map their supply chain nor the skills to be able to do this. Many businesses lack the level of understanding that is required; in order to become transparent, businesses need to know who is within their multi-tiered supply chain and often this can seem like an impossible task.
Many companies worry about what they will find if they look too closely at their full supply chain, it is important to note that all research suggests that they will uncover something, but finding the problem is the first step to proactively tackling issues, and managed in the right way, could increase brand reputation and consumer loyalty.
Location can be another challenge when it comes to achieving transparency. More often than not, businesses are not aware of the provenance of their products; your supplier's supplier can be local but, where are their suppliers? How can you mitigate those risks if you do not have this information?
WHAT ARE THE IMPACTS OF UNSUSTAINABLE AND UNETHICAL SUPPLIER BEHAVIOURS?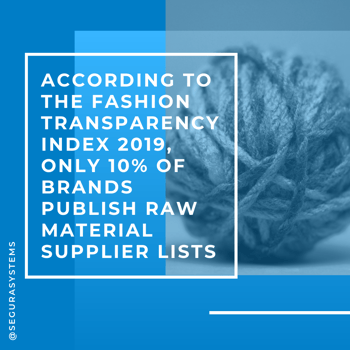 In a previous blog, we outlined the consequences of a business claiming to be sustainable when in reality, they are not. Research shows that poor supplier behaviour can be extremely damaging to a business, even if they are not aware of the breaches within their supply chain.
If businesses do not know what is happening within their supply chains and where their products are coming from, it makes it almost impossible to mitigate risk; whether that is brand protection or even any form of supply chain disruption such as natural disasters.
HOW CAN YOU MEASURE TRANSPARENCY?
Transparency can be hard to measure without a way of recording all of your business transactions and the ability to quantify which components have been sourced sustainably and exactly where they have come from.
You may know your suppliers inside out, but what about your supplier's suppliers? Do their wages, working hours and factory conditions comply with your ethical sourcing policy? If the subcontractor is unauthorised, there will be no formal channel for you to collect and evaluate this information.
Supply Chain Transparency: A Simple Guide
Often the first-tier suppliers are where the transparency ends - businesses aren't aware of who supplies their suppliers and so on. Supply chains have become so complex to keep up with demand, that without new supply chain technology it is almost impossible to achieve the required level of transparency.
HOW CAN BUSINESSES ACHIEVE TRANSPARENCY?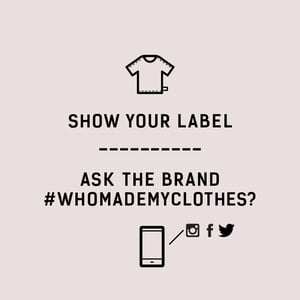 There are platforms available that have new supply chain technology which allows businesses to track and trace every component of their products. This gives them the power of full visibility over their supply chain and a clear view of where each component came from, how it was sourced and how the product was produced; whilst also giving a business hard evidence that they have sourced sustainably.
Technological solutions and reporting tools can be used to harness big data and provide metrics on supplier performance, making it easy to spot problem suppliers before it is too late! Helping to avoid reputational damage and financial loss.

Ted Baker is committed to working with all our suppliers in a fair and open way, Segura offers us a tool to strengthen these relationships. The interactive online platform allows us to work even more closely with our suppliers, ensuring that we have up to date information and making it easier to understand and map our supply chain.
Conscience Manager
Ted Baker
Whilst it is essential to gather and analyse this data, working together to achieve transparency is key. Collaboration between businesses, the public, NGOs and the government will lead to greater transparency across all industries and sectors. Sharing knowledge is crucial when it comes to tackling transparency challenges.
Originally Published 11/09/2018