Reputation is everything within the retail industry. Customer-generated content can now be spread instantly worldwide across social media platforms, giving consumers more control, information and power than ever. Meanwhile, public anxiety is rising over instances of modern day slavery within global supply chains and government ministers are warning retailers to work harder to stamp out human rights abuses by suppliers.
This leaves retailers with a challenging set of needs for their supply chain strategy. How can garment retailers survive, and thrive, in an environment where customers want to shop with a clear conscience and spend their money on ethically sourced clothing?
Prawns tip the scales in supply chain debates
Following the Guardian's recent exposé of modern day slavery prevalent within the Thai fishing industry, the US state department has relegated the country to the lowest rank in its Trafficking in Persons (TiP) 2014 report – meaning that Thailand is now ranked with North Korea, Iran and Saudi Arabia in terms of how workers are protected from abuse. On its release, Secretary of State John Kerry said of the 2014 TiP report: "This is not just a book… This is a call to action. It's a call to conscience."
Similarly, a ministerial intervention saw UK consumer affairs minister Jenny Willott order the British Retail Consortium (BRC) to produce new guidance for its members to help improve transparency over human rights in various sourcing and production industries. She wrote: "Businesses must be aware that ethical sourcing and transparency about their supply chains must be part of their policy, not an add-on. They ignore consumer concerns at their peril."
Such strong reaction in favour of ethical supply chain management notably hit garment retailers last year, in the wake of the Rana Plaza collapse. However, continuing revelations of supply chain nightmares across various industries have made the case for change stronger than ever. Retailers must find ways to trace their products from sourcing through production and delivery to storefronts, ensuring visibility in every link of their supply chain. This transparency can make or break a brand's reputation by defending against any ethical risks within their supply chains.
UK laws improve, but what about overseas?
Courts in England and Wales will soon gain new authority to deal with human trafficking and forced labour through the Modern Slavery Bill, which is expected to be made law before the general election. The bill will set the maximum jail sentence for trafficking to life, allow courts to order offenders to financially compensate victims, and protect victims from prosecution for illegal acts conducted while enslaved.
This will act to strengthen laws against modern day slavery in the UK - but today's globalised industry means that products in local shops can come from every corner of the globe. In order for garment retailers to guarantee their products are ethical, they need a supply chain strategy that provides transparency over every single aspect of garment production.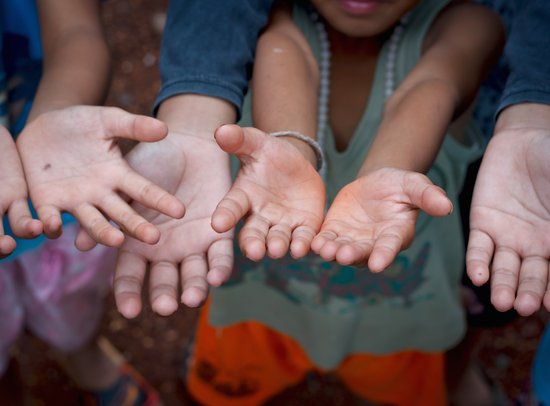 Traceability in supply chains
Production tracking systems such as Segura achieve this level of traceability by monitoring all garment production and sourcing through a framework of pre-approved suppliers and subcontractors, ensuring that no unethical or substandard labels, packaging, hangers or trims enter your supply chain at any point.
This level of supply chain visibility also drives down operating costs. Production delays can be spotted before they occur, helping you to better plan shipments and deliveries, and our production tracking system calculates all rebates owed to you, removing any temptation for suppliers to illegally subcontract work. All this means better products reaching your stores on time and at a much lower cost to you.
It's clear that in today's environment, a garment retailer's ideal supply chain is transparent, accountable and ethically compliant to meet the modern high street shopper's standards. With the UK and US governments taking a stand alongside the general public, it won't be long before unethical apparel companies become extinct.
Originally published 01/07/2014