Over the last few months, the media has been flooded with predictions for 2019. One key theme underpinning these predicted trends is strong supplier relationships. Here's five trends that could redefine retail in 2019, according to Forbes:
1. The Glass Box and Brands-as-a-Culture
With huge influencers like the Duchess of Sussex sporting sustainable clothing, and the increased concerns around climate change, it's no surprise to see the rise in sustainable fashion on the agenda for 2019. The global sustainability trend has put pressure on brands and retailers to step up and take action, as have the Government, but it'd be unrealistic to expect them to do it alone – collaboration is key.
Sustainability begins right at the very first stage of a product's life-cycle, and as the product flows through the end-to-end supply chain, brands and retailers are reliant upon their suppliers to uphold their sustainability standards. It's surprising that even with today's technology, many of these relationships are still based on trust alone, because trust cannot be called upon if an investigation into your business takes place. Not only this, research suggests unethical and unsustainable supplier behaviour can result in bad word-of-mouth and even boycotting the brand itself, regardless of where the issue occurs in the supply chain.
Companies will have to consider the image their brand conveys to the world, and work to create cultures that match consumers' changing values and world views.
Forbes
2. Making E-Commerce Shipping Faster
Social pressures from the media are causing consumers to buy more than they ever did before. The UK e-commerce market is the third largest in the world, with one fifth of transactions now conducted online. With this in mind, the increased delivery options available to consumers seems unavoidable if a brand or retailer is to remain competitive.
In order to meet consumer expectations, retailers and brands need to risk-proof their supply chain to avoid supply chain disruptions and ensure their speed-to-market is the best it can be. Knowing who your suppliers are and where they are is the first step to achieving this and effective supply chain management.
3. The Rise of Experiential
Retail
Shopping is no longer about buying clothes from a traditional brick-and-mortar store, it's slowly becoming an experience. More and more retailers are investing in innovation to increase competitiveness and improve the customer experience, and what better people are there to help generate ideas, than the people actually making the products.
Another important point to note, strong supplier relationships can benefit retailers and brands financially when innovating. Often investments in innovation and the customer experience aren't cheap, so reliable cash flow can definitely help ease the pressure.
If you've proven to be a considerate, loyal and paying customer, you may be able to tap into your suppliers for additional financing once you hit growth mode--or if you run into a cash crunch. That financing may take the form of postponed debt, extended terms on new purchases, a loan, or an investment in your company. All of these improve your cash position.

Bob Reiss, Entrepreneur Europe
4. The Rise of Subscription E-Commerce
According to research by McKinsey, 15% of online shoppers have signed up for one or more subscriptions to receive products on a recurring basis, frequently through monthly boxes. What better way is there to keep customers coming back for more, than great product quality?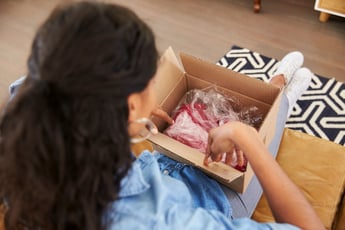 The relationships brands and retailers have with their suppliers can have a direct impact on product quality. With effective supply chain management, the risk of inferior product quality or counterfeit components through unauthorised subcontracting can be mitigated, which experts estimate, that anywhere between 40-60% of vendors and factories in China subcontract without prior authorisation.
5. Multi-Channel is the New Normal
The methods consumers employ to make shopping decisions has changed.
BigCommerce's 2018 Omni-Channel Retail Report found that only 11.8% of Gen-Z shops on Facebook, while nearly 25% of Baby Boomers shop on the social platform. Millennials, meanwhile, prefer to buy products they discover on Instagram and Snapchat.

Forbes
In order for brands and retailers to keep fulfilment streamlined, maintain an active presence in all of these areas and to remain competitive, they must work with their suppliers, support each other and communicate. After all, your suppliers could help you gain ground over your competition based on their pricing, quality, reliability, technological breakthroughs and knowledge of industry trends.