Raising ESG standards in the retail industry
The fashion industry is one of the most polluting industries in the world. It is responsible for a significant amount of greenhouse gas emissions, water pollution and waste. In recent years, there has been growing pressure on fashion retailers to improve their environmental and social standards. Specific legislative requirements from governments around the world, and the increasing drive for businesses to operate ethically within their supply chains and in wider communities, means that businesses have to prioritise ESG now. It will be imperative to meet this growing demand from investors, legislators, and customers in order to avoid punitive fines and be compliant in the coming years.
"Our goal is to be 100% sustainable, transparent and compliant. Otherwise, [our business] won't be able to trade, and we won't exist in 5 to 10 years"
Is ESG seen as a cost or an investment?
A complementary element exists between achieving environmental, sustainability and ethical standards and cost savings. There are ethical reasons for raising standards and business reasons. There isn't yet a framework to follow, but you need to move forward, especially as investors are rewarding companies that are showing progress.
Conversely, those businesses that suffer from poor ESG performance lose share value.
the need to prioritise
The challenge for retailers is to prioritise actions that will have the biggest impact in a way that can be measured robustly, and that are also cost-controlled. Measuring sustainability can be particularly complex and must be considered as part of overall business value, looking at design, production, consumption, and disposal.
Environmental goals, and especially carbon net zero commitments, are probably the most difficult to cost and may take many years. However, we believe there are ways to get started now, which do not come with a steep price tag and will likely make cost savings within 24 months.
This starts with supply chain visibility, which is essential to meet any governance, social or environmental target, and it is also important for reputation. Many brands only want to partner with businesses that share their sustainability values and see it as an opportunity for the future.
Here are some cost-saving incentives for retail businesses, when it comes to looking at ESG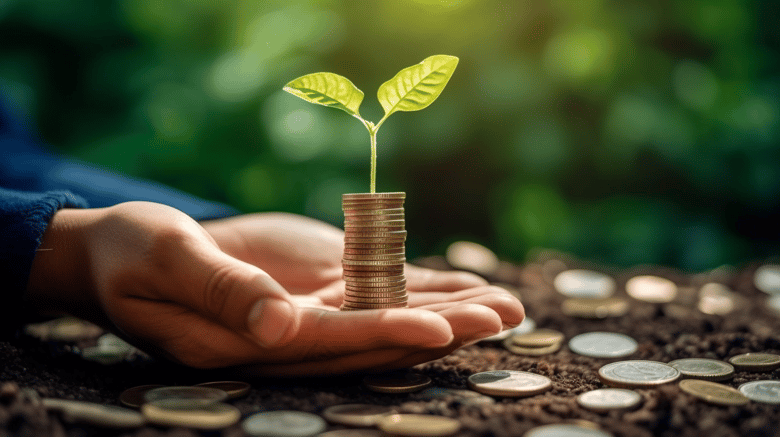 cost savings in ESG-Linked borrowing
If you are looking at the cost of retail debt, then there are opportunities to negotiate advantageous rates of interest if you can satisfy the requirements for a strong ESG performance. If you cannot satisfy funding houses' and shareholders' requests for data, then a proportion of your investors will be alienated and disenfranchised. A strong ESG performance can lead to favourable lending rates, as seen with the rise in ESG-linked loans.
The cost saving of supply chain traceability and positive supplier management
Businesses can improve legislative compliance with a risk-based approach
This means identifying the areas of the business that are most likely to be exposed to compliance risks and taking steps to mitigate those risks, thereby protecting supply chains and avoiding costs of disruption. 50% of supply chain disruptions originate from Tier 2 and Tier 3 suppliers, so with supply chain traceability software, like Segura, retailers can de-risk their supply chain, by mapping and tracking their suppliers to identify where disruption is likely to occur and take actions in real-time.
River Island captured and mapped over 90% of its supply chain and associated risks within the first year of using Segura.
Use technology to automate compliance tasks
Supply chain traceability software can help retailers automate tasks such as tracking supplier compliance, tracking safety audits, and giving suppliers a point of contact for training, documentation and reporting.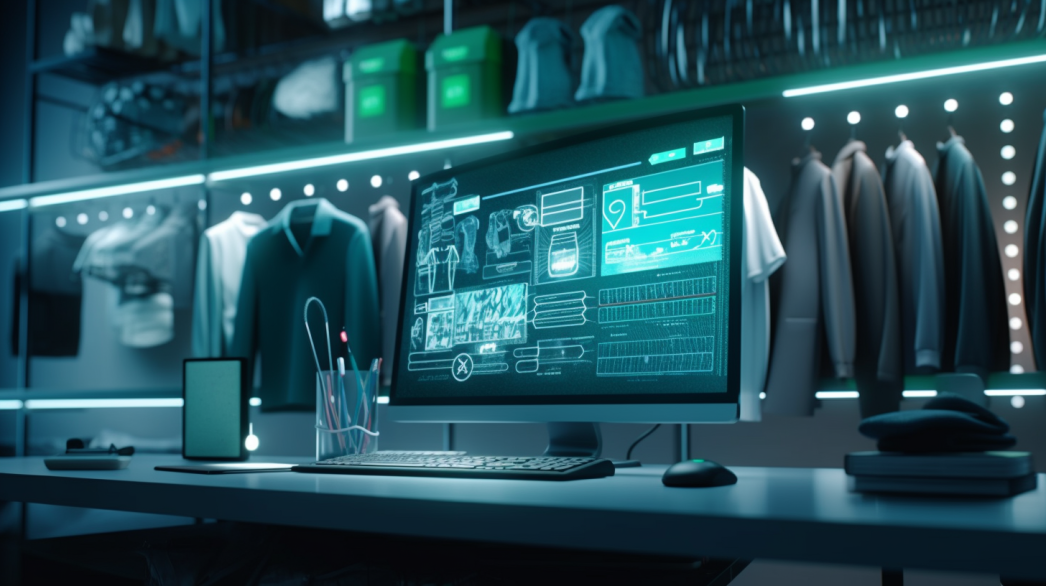 Supplier consolidation and increased rebates
Investing in supply chain traceability also enables retailers to consolidate any duplications of orders with multiple suppliers thus potentially reducing waste. Traceability can also help retailers to increase supplier rebates. For example, if a retailer has a supplier rebate programme, the traceability system can be used to track the number of units that have been sold. This information can then be used to calculate the rebate that the retailer is entitled to.
With greater transparency through Segura, Debenhams were able to increase packaging compliance. By consolidating supply and as a result, saving costs, they achieved a 40% increase in compliance.
Reduced supply chain disruption and increased product availability
Having visibility of your supply chain and real-time traceability of orders in transit can ensure greater product availability in-store by being able to mitigate against supply chain disruptions.
The Suez Canal blockage in March 2021 significantly impacted global trade. The blockage lasted for six days, and an estimated 12% of global trade was disrupted during that time. This cost to the global economy has been estimated at $10 billion per day.
With supply chain visibility and traceability, retailers can prepare for future supply chain disruption by being able to diversify their supply chains, plan alternative shipping routes, act quickly to implement back-up routes and place replacement orders if necessary, so that in-store product availability is minimally affected.
the 'Personal' cost saving of due Diligence and ESG initiatives
Due diligence incentives
Companies are required to publish due diligence reports verifying their supply chain meets compliance regulations, or risk incurring significant fines to the business and to Senior Executives.
Similarly, Senior executives' long-term incentive plans are also being linked to ESG metrics. "The use of environmental, social and governance (ESG) metrics in UK executive pay plans has grown to 89%".
Poor ESG performance will result in cuts to executive bonuses and so greater board-level ownership of ESG targets is embedded. Tying business and ESG performance together in this way should help ensure investment where it is most needed, at least in short-term planning.
How is supply chain traceability commonly used in the retail sector?
The retail sector is subject to ever-growing consumer demand and legislation. Gone are the days of sourcing products without understanding the source of the components required to make up the final product. Retailers must now capture their global, multi-tier, usually complex supply chains in order to ensure that suppliers are ethical and sustainable. If a retailer fails to do so they could easily fall foul of legislation, be subject to fines and suffer brand or reputational damage which will affect the bottom line.
How can retail businesses save costs while reducing scope 3 emissions?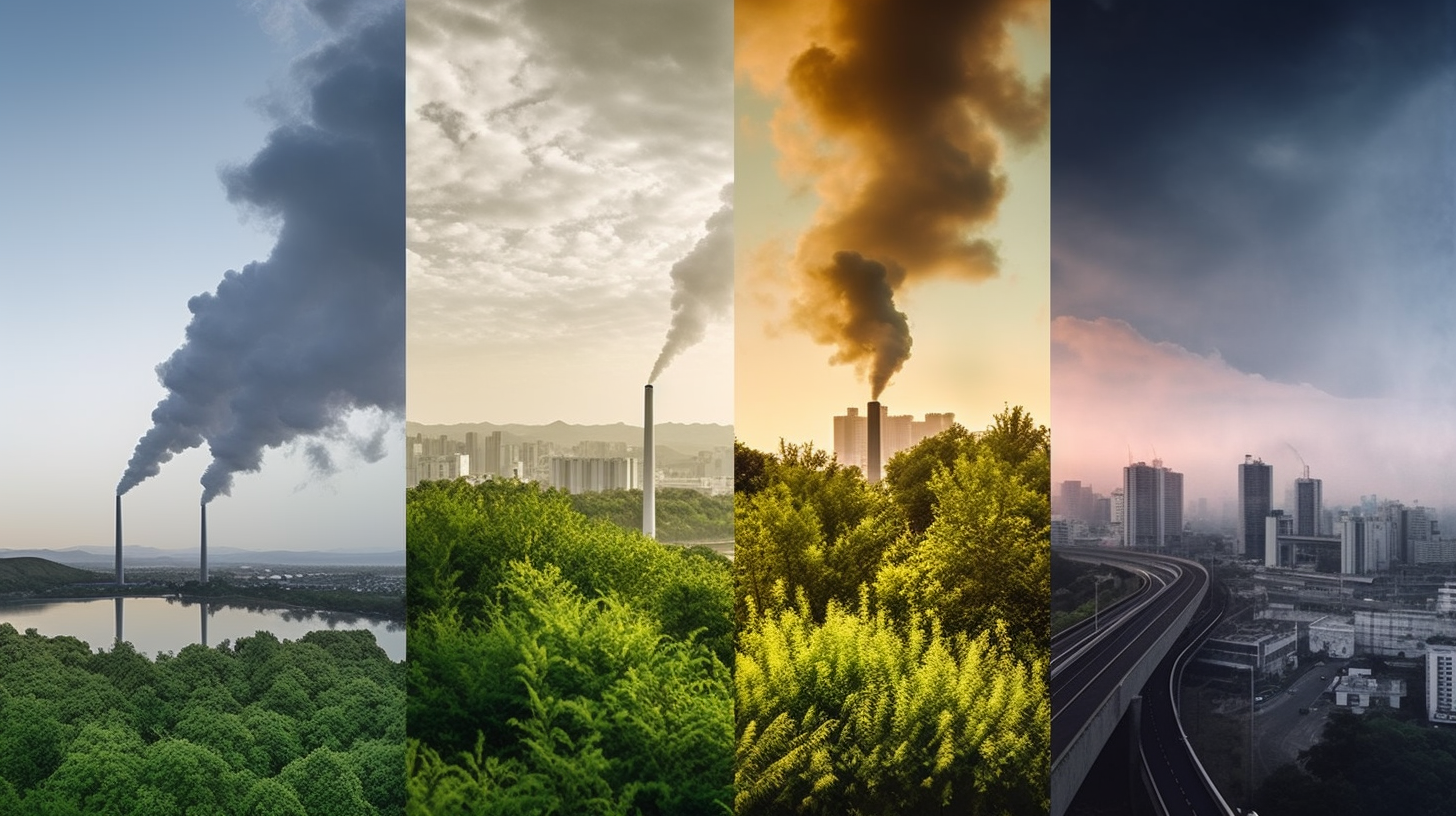 Carbon emissions are categorised either as Scope 1 & 2 – direct and indirect use by business – and Scope 3 – which are emissions made by the supply chain and in the consumer use of the product. This makes it very difficult to calculate, but for retail and fashion, Scope 3 emissions can be as high as 98% of the total business carbon footprint (State of Fashion Report - McKinsey).
Fashion retailers can reduce their Scope 3 emissions by using more sustainable transportation methods, improving suppliers' energy usage, using more sustainable packaging, reducing waste and making shipping efficiencies. But first, the supply chain must be mapped so that retailers can begin to understand where Scope 3 emissions are generated.
Let's look at where the cost savings might be made.
The cost of Energy
Can suppliers save on energy consumption?
By connecting with suppliers and establishing some core principles, suppliers may be supported to reduce energy consumption and increase energy efficiency. For example, can factories change strip lighting to LED bulbs? Can suppliers access renewable energy sources? And what training can be given to help suppliers reduce energy consumption?
The cost saving of sustainable materials
Can using more sustainable materials save costs? We hear a mixed story.
There are a number of sustainable materials that can be used to make clothing and shoes, such as organic cotton, recycled polyester, and bamboo. These materials are sometimes more expensive than traditional materials, but they can save businesses money in the long run by reducing the cost of waste disposal and the need for water treatment.

Although sustainable fabrics can be greener in terms of water and energy use, the capacity and availability of sustainable materials are under pressure. Increasing demand for sustainable fabrics in clothing manufacture (ironically because of ESG policies) is driving up the price. So, get in the queue and ensure your supply chain cost savings in the longer term.
new technologies that save costs and save water
There are a number of new technologies for dyeing fabrics that save water.
These technologies include waterless dyeing, digital printing and eco-dyeing. All use significantly less water and they could help to make the fashion industry more sustainable. As these technologies become more widespread costs should fall.
Cost savings in design and fabric use
Artificial intelligence in fashion design could be central to reducing the amount of fabric that is wasted in pattern cutting. Reducing fabric cut-offs during the garment-making process and re-purposing fabric that is left over after garments are sold, will save both costs and water use.
Recycling and upcycling clothing
A number of retailers, such as John Lewis have started incentivizing shoppers to bring in old clothing in return for in-store rewards. River Island has also partnered with Reskinned, in a bid to encourage recycling and reduce waste. By enabling recycling and upcycling of clothing in-store, retailers can encourage thoughtful recycling and reuse.
Some old clothing can be shredded and turned into new fibres, depending on how they were originally made, which can then be used to make new clothing. Parts of garments can be recycled, such as buttons or zips and old clothing can be upcycled into new products, such as bags, home goods, or even art.
The problem is that the methods of recycling fabrics and trims are not cheap; the process of recycling clothing is more complex than new production and is not yet widely available. However, it does conserve resources and looks towards a more sustainable fashion industry, which brands might well decide is a wise investment with cost-saving in the long term.
Packaging & Shipping Efficiencies
Setting supplier packaging standards saves costs
There are a number of cost savings that retailers can achieve by setting packaging standards for their suppliers to meet which reduce plastic or non-reusable materials.
By using less packaging, designing more compact packaging and making sure it is easy to recycle or compost, with clear labelling, retail brands can improve environmental impact and save costs. Although recycled paper is more expensive, it uses less water, energy, bleach, and chemicals and up to 52% less energy in production. As recycled paper production capacity grows, costs will fall. In addition, by recycling waste, businesses can reduce waste disposal costs, as well as saving waste from landfill.
Clipper Logistics (GXO) estimates that they saved £1.5 million by recycling cardboard themselves in 2019. They recycled 11,000 tonnes of cardboard, which prevented 1,000 tonnes of CO2 emissions.

Changing the shopping bag culture saved cost and waste
Change can be much easier if supported by government legislation. An early example is the UK government legislation to end single-use plastic bags in the Environment Act 2016 stopping larger shops from giving free plastic bags at checkout. A study by the University of Cambridge found that the charge led to a 95% reduction in the use of single-use carrier bags in England. And a study by the Marine Conservation Society found that the number of plastic bags found on UK beaches fell by 85% in the first year after the charge was introduced.
This has resulted in shops switching away from plastic altogether but continuing to charge for paper or compostable bags – all with minimal consumer complaints.
The cost saving of shipping efficiencies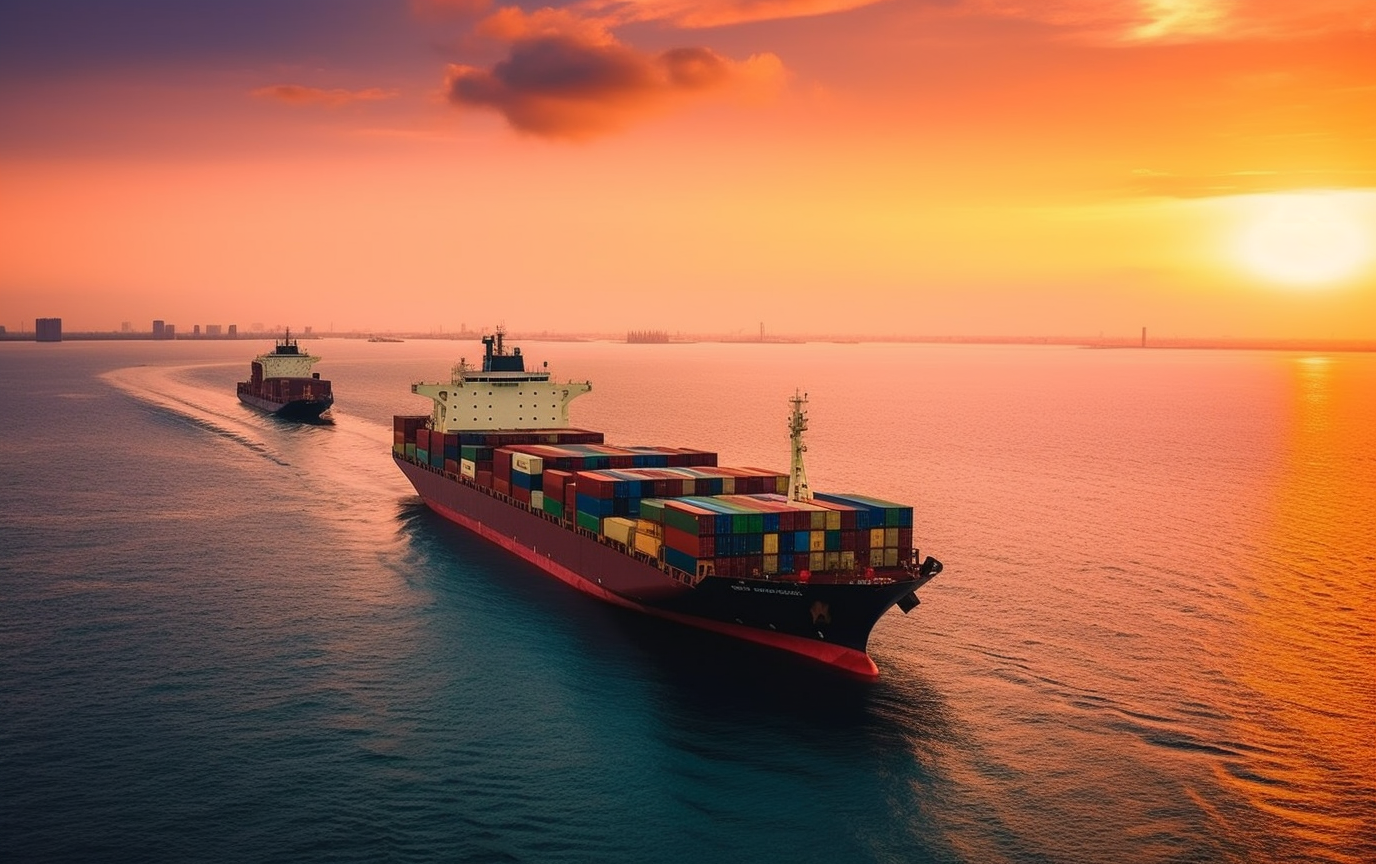 Similarly, when shipping consignments, retailers can aim to reduce non-essential packaging. When retailers require suppliers to use lighter, more compact packaging, it can lead to reduced shipping costs. This is because lighter packages take up less space in shipping containers, which can lead to lower shipping rates.
Efficiencies of flat-pack packaging
Many fashion retailers are now opting for flat-pack shipping, allowing them to ship more items in a single box. This can save on shipping costs and also helps to reduce the amount of waste generated by their shipping operations.
The positive social upswing from adopting ESG standards
It is, of course, people who benefit from good ESG standards. Looking at legislative compliance as a tick-box exercise is a trap that means you will miss out on all the opportunities for your people, so it shouldn't all be about costs.
Fashion retailers need to look widely at the options available both at home and in the supply chain, and start moving forward. We firmly believe that prioritising supply chain visibility and traceability will reveal low-hanging fruit when it comes to making ESG improvements that will benefit all your people, and make cost savings from production to delivery.
"Segura provides us with the transparency and traceability we need to ensure our supply chain is ethical, sustainable and efficient – essentially fit for the future. Segura allows us to measure our supply chain performance and ESG credentials, identify risk, and underpin our buying decisions with robust data. Segura's built-in BI reporting tool means we can quickly and easily meet our reporting requirements without the overhead of managing multiple spreadsheets. Having the Segura platform is a big win for both our Sustainability efforts and our Buying teams and demonstrates our commitment made through River Island's The Kind Society initiative."
---
About Segura
Segura Systems is a UK-based SaaS company enabling ethical, sustainable and efficient multi-tier supply chains.
Segura provides n-tier transparency, traceability, mapping, compliance and reporting. Segura sits in the centre of your supply chain management structure creating a central repository for all your ESG-related data and evidence, including from third-party data sources.