In 2018, we looked at the way sustainable fashion has evolved since the birth of the concept back in the 1980s with the latest innovations available. So, more than 12 months on, we thought we'd take a look at what's changed.
Going Beyond Recycled to Recyclable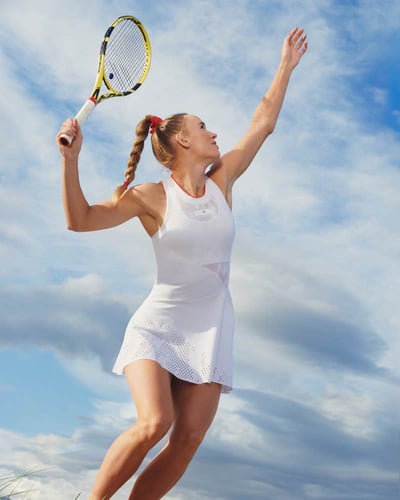 Clothes made from recycled materials are being seen more in clothing lines and collections. Fashion group Inditex – owner of Zara, Massimo Dutti and Pull&Bear – announced in its annual shareholders' meeting that all collections of high street fashion brand Zara, will be made from 100% sustainable fabrics by 2025. According to WWD, this will make them the first fashion brand to achieve this accomplishment.This is just one of many ambitious targets announced by Inditex, with others including its facilities to produce zero landfill waste, 100% of viscose to be sustainably sourced by 2023 and 80% of all energy consumed in Zara's headquarters, factories and stores to be from renewable sources by 2025.
Stella McCartney has taken recycled clothing one step further, releasing the first hoodie to be both recycled and recyclable in collaboration with Adidas. It's made from NuCycle, which enables used cotton to be "purified and liquified, ready for making new yarn". According to Evrnu, the company behind NuCycle, the chemical processes used retain the materials strength better than traditional cotton recycling. In the same month, Stella McCartney also debuted a tennis dress made from cellulose-based yarn and vegan silk alternative, Microsilk. The fully biodegradable dress could be seen at this year's Wimbledon competition.
Now, that's what we call circular fashion!
Creating a Sustainable Store
Sustainability trailblazers, Stella McCartney, have also looked beyond their garments when it comes to improving their practices. In 2018, they announced the opening of the "most sustainable store in London" which uses the help of Airlabs, who are committed to creating clean air zones in cities, to keep the air as clean as possible.
This store really tells the story of the of the world of Stella McCartney; incorporating sustainability, fashion and luxury.

Stella McCartney
This isn't the first time that Airlabs technology has been used by the retail industry. The Body Shop combined bus stop advertising with air cleaning units to raise awareness of pollution problems in London, and particularly the risk to those travelling on public transport.
It is estimated that a Londoner's life expectancy is reduced by as much as 16 months owing to the harmful effects of air pollution…Currently, 3.8 million people, 44% of the city's working population, work in parts of London which are above the legal limits for NO2.

Airlabs chief executive, Sophie Power
Tackling Plastic Pollution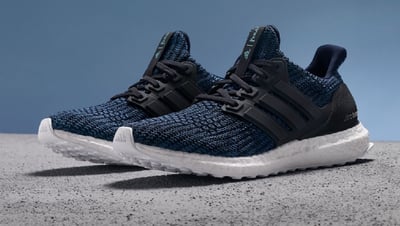 Plastic pollution is often addressed in terms of single-use plastic such as straws or carrier bags. The plastic we wear, however, is mentioned less so. Adidas have found a way to use the plastics already polluting the oceans; by sourcing it to create its Parley trainers. The upper part of the trainers is made from 100% PCR plastic yarn and the 3D-printed soles and midsoles are made from recycled polyester and fill net content.
With Adidas products made from recycled plastic, we offer our consumers real added value beyond the look, functionality and quality of the product, because every shoe is a small contribution to the preservation of our oceans.

Adidas' global brands executive Eric Liedtke
When it comes to plastic pollution in the fashion industry, packaging may be a big culprit. Not only is there packaging attached to the garment itself, but in an age of online shopping, there's additional packaging used to send those garments to consumers. Start-up company RePack have produced a range of fully recyclable mailing bags that encourages consumers to return them by offering a discounted rate on their next purchase.
There have been some fantastic innovations in sustainable fashion since our last blog but there's still a long way to go. If you've heard of a great innovation that you'd love to share with us, get in touch on Twitter.