What is Supply Chain Visibility? And how does it differ from Supply Chain Mapping or Visualization, Traceability or Transparency?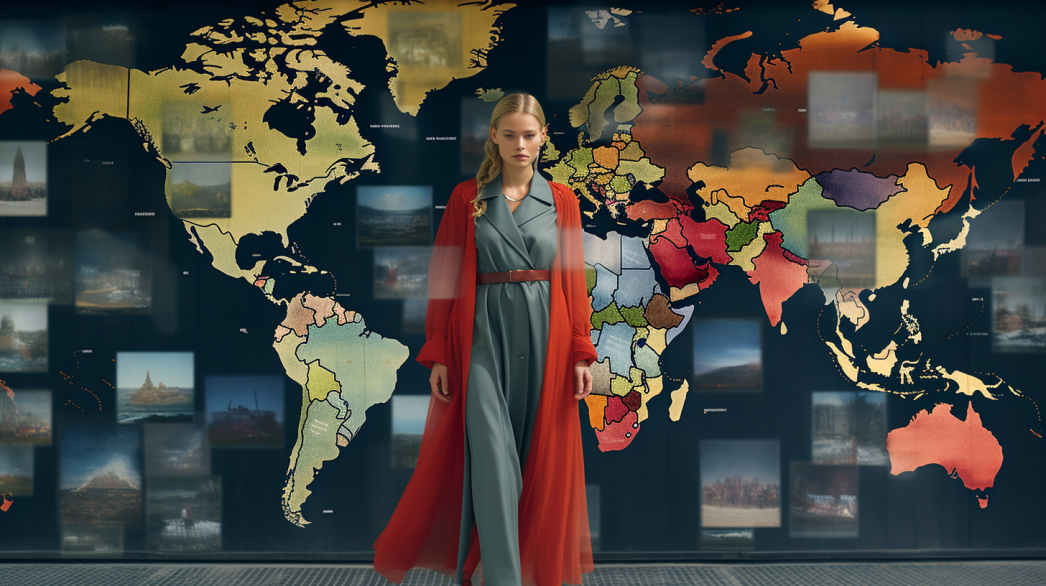 Working with brands and retailers we hear many requirements about what they want from supply chain visibility software. Business goals may be related to Compliance, Sustainability, Ethical Trading and Supplier Management, but all teams have one umbrella requirement:
"We need to achieve Supply Chain VISIBILITY"
Supply Chain Visibility is the result of documenting the full extent of your multi-tier supply chain, so that materials and components can be tracked from origin to manufacturing, through to consumers; and for different stakeholders to assess and use data to inform their decision-making.
In this article, we are going to delve deeper into the meaning of Supply Chain Visibility (SCV): who it's for, how you get there, and how it differs from the related terms of supply chain mapping, supply chain visualization, supply chain traceability and lastly, supply chain transparency. Believe it or not, all these terms mean slightly different things!
Who benefits from supply chain visibility?
Let's look at the business teams who are the beneficiaries of SCV software and how it helps meet business goals.
- Business leadership teams – through better planning, resource optimisation and responsiveness.
- Risk – supply chain visibility aids risk assessment and risk mitigation.
- Compliance – it helps track supplier compliance and meet regulatory requirements.
- CSR & Sustainability – it helps identify sustainable sourcing opportunities, verify social and environmental claims, and supports responsible buyer-supplier relations.
- Supplier relationships – it helps create healthy, profitable supplier relationships and maximises rebate entitlement.
- Marketing – it helps verify the provenance and journey of the products being sold to consumers, and is a positive story to tell.
The devil is in the detail!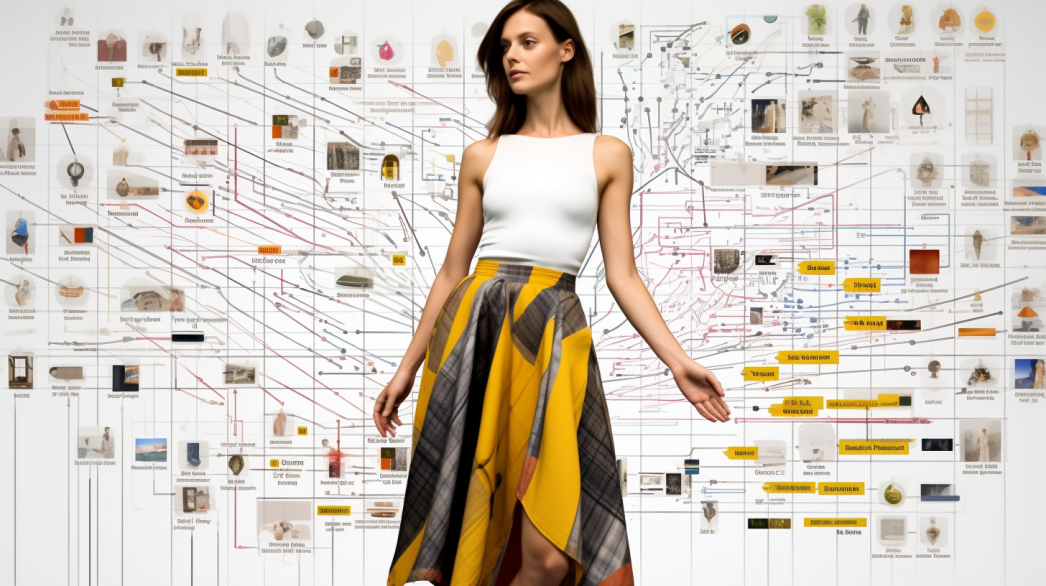 As all business leaders know, when it comes to software requirements, these can range widely and creep in different directions! Here's just a small list of why Supply Chain Visibility software might be needed to in order to deliver:
- Create a clear map of all tiers of suppliers (supply chain mapping)
- Make supply chain efficiencies easy to spot (supply chain visualisation)
- Track the status of orders in the supply chain in real-time (supply chain traceability)
- Establish good compliance practices, thus protecting brand reputation, and enable the disclosure of supply chain and sourcing information to external stakeholders (supply chain transparency)
As you can see, the goal - Supply Chain Visibility – comprises several component concepts and terms, which are often used interchangeably, but they really mean different things. So, let's examine and compare:
Supply chain mapping
Supply chain visualization
Supply chain traceability
Supply chain transparency
Each of these are activities or outcomes that trigger a multitude of actions for different departments and stakeholders. It really matters for business executives to understand and convey what these are, for them to prioritise and plan what their supply chain visibility software must do.
So, what do these terms all mean? Who benefits from them? And what can Segura deliver?
What is supply chain mapping?
The first step to achieving supply chain visibility is to map out the supply chain in its entirety. This global view of the supply chain with all its tiers of contractors and sub-contractors is the foundation on which other activities can take place, e.g. undertaking supplier risk assessments, or looking for supply chain efficiencies.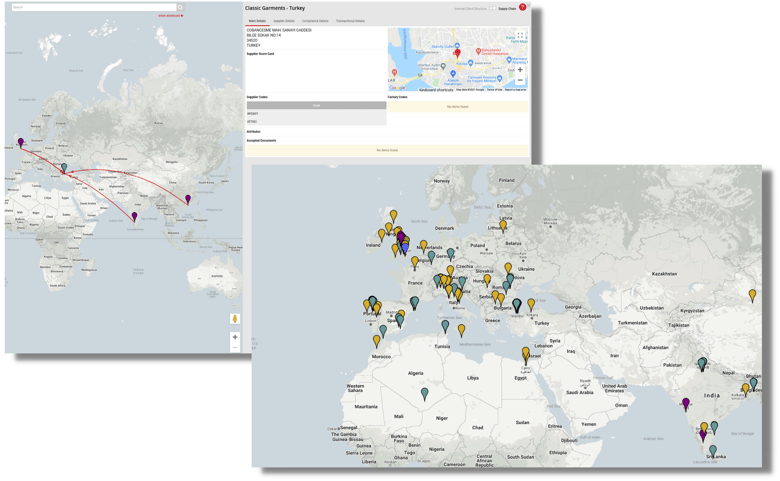 Mapping will comprise order sourcing, manufacturing, logistics and warehousing and all the touchpoints involved in producing a product and delivery.
The benefits of supply chain mapping
A major advantage is bringing together various sets of data – usually from spreadsheets, databases, reports, orders, audits etc – into one central system that can be accessed by different stakeholders. This means you can manage all suppliers, compliance and supply chain data in one place.
As well as being helpful to buyers and managers, supply chain mapping enables teams like compliance, risk and CSR to produce actionable reports. For example, businesses working towards a sustainable sourcing strategy can risk assess and prioritise preferred suppliers.
By confirming the location of all your suppliers, you can mitigate the risk of unauthorised sub-contracting and prepare contingency plans in the event of supply chain disruption e.g. natural disaster.
Can Segura deliver supply chain mapping?
Yes, Segura is a supply chain mapping solution that boasts its ability to help retailers map their whole supply chain. Because we work with lots of fashion retailers, we have many component suppliers already set up in our system, which can make the job of mapping that array of international suppliers much easier.
Once the supply chain is mapped it can also be presented and explored in a supply chain visualisation.
Who needs supply chain visualisation?
Generally, board-level or senior executives are interested in supply chain visualisation. This is because top-down analysis which can help answer efficiency questions, ensure teams are well-resourced and identify risks, especially in a situation of serious supply chain disruption.
Being able to visualise the supply chain means that executives can run scenarios and make predictions – hand in hand with traceability this means businesses can be more dynamic and reduce vulnerability to disruption.
Can Segura deliver supply chain visualisation?
Yes, with Segura, you can directly visualise and validate the data and relationships between all suppliers within your supply chain. As information is captured and confirmed our powerful reporting tool allows you to drill into the data, providing you with actionable insights into your global, multi-tiered supply chain with ease.
What is supply chain traceability?
Supply chain traceability is the real-time tracking of orders from the Bill of Materials through to delivery. Once your supply chain is mapped, it is then possible to start tracking your orders as they are placed with suppliers and move along the supply chain.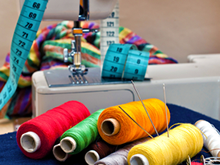 The benefits of supply chain traceability
Traceability offers many benefits! It supports speed to market, as retailers can be responsive to real-time events, such as supply and demand issues, problems with logistics and delivery delays.
For example, when Ever Given, the ultra-large cargo ship, became stuck in the Suez Canal in 2021, many businesses were badly affected by consequent logistical delays because the Suez Canal was blocked. Those retailers who had supply chain traceability were able to tell if they had containers aboard the Ever Given or in transit along the Canal. If they were affected, they were able to re-route shipments or place replacement orders that could be dispatched as quickly as possible.
As well as risk mitigation, supply chain traceability enables retailers to report confirmed order volumes against suppliers, so that they can accurately calculate rebate entitlement and gain access to increased volume discounts in the future.
Supply chain transparency
It's important to distinguish transparency from traceability. Transparency cannot be delivered by software alone, it's a business leadership strategy to disclose supply chains and sourcing information to stakeholders. Business leaders have to decide what information they release, to whom, when and how that should be done. Looking forward, these decisions will be forced by increasing legislation on retailers, such as the EU Digital Product Passport, and eco-labelling already enforced in the French Market. Certainly, supply chain mapping and traceability software will enable the key steps in the preparation of this data and the best supply chain visibility software will enable retailers to present their supply chain information to consumers via QR codes and website pages.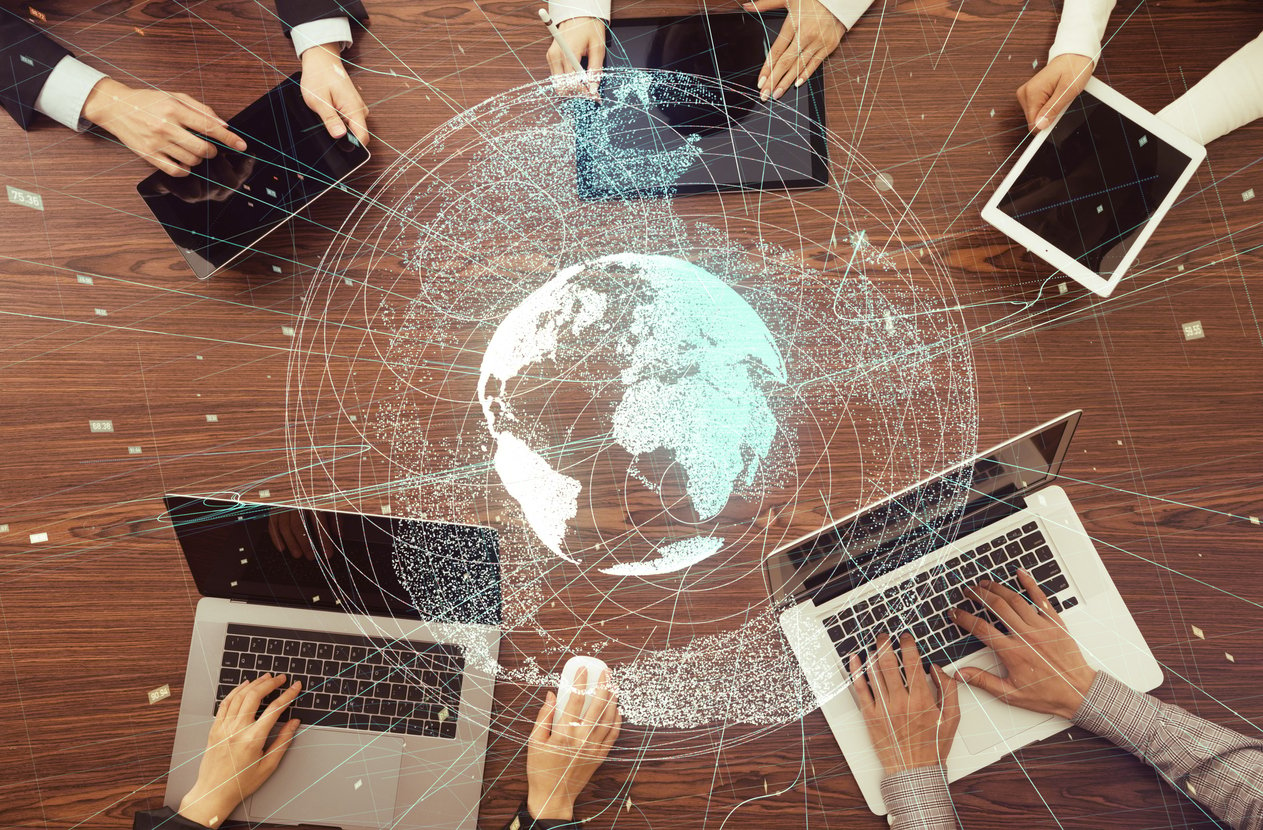 It's clear that supply chain transparency is only viable for businesses that have achieved or are moving towards supply chain visibility. For retailers the direction of travel is clear – government regulators, lobbyist groups and consumers all want increased transparency. For Segura's valuable summary of upcoming legislation and timelines see A Guide To KEY Global laws & regulations affecting textile supply chains. Or download the legislation matrix overview here.
The benefits of supply chain transparency
Unlike mapping and traceability, you're looking at a much bigger picture – business ethics, protecting people, making efforts towards sustainable production and environmental responsibility. All key in today's world.
Supply chain transparency will benefit brand reputation amongst all stakeholders: employees, suppliers and communities. It stakes a claim to the type of business you run. And your business will avert the risk of public criticism, crisis management costs and regulator fines or penalties. Ultimately this will increase business health, build stronger teams and create loyal customers, which will increase shareholder value.
Can Segura help with supply chain transparency?
Yes. Our mission is to support retailers with resources and tools to help achieve supply chain transparency. Firstly, Segura helps get your supply chain data in order! Our reporting tools and supplier scorecards will give you confidence in your data and help remedy any issues.
Our software can combine your wider supply chain data with auditing information, providing powerful insights.
Conclusion
The retail sector is subject to ever-growing consumer demand and legislation. Gone are the days of sourcing products without understanding the source of the components required to make up the final product. Retailers must now capture their global, multi-tier, usually complex supply chains in order to mitigate risks, report on progress to external stakeholders and ensure that suppliers are ethical and sustainable. If a retailer fails to do so they could easily fall foul of legislation, be subject to fines and suffer brand or reputational damage which will affect the bottom line.
Segura provides us with the transparency and traceability we need to ensure our supply chain is ethical, sustainable and efficient – essentially fit for the future. Segura allows us to measure our supply chain performance and ESG credentials, identify risk, and underpin our buying decisions with robust data. Segura's built-in BI reporting tool means we can quickly and easily meet our reporting requirements without the overhead of managing multiple spreadsheets. Having the Segura platform is a big win for both our Sustainability efforts and our Buying teams and demonstrates our commitment made through River Island's The Kind Society initiative.
Finally, we release white papers and give webinars that explain the impact of legislation and what businesses need to do to be compliant in an ever-changing regulatory landscape. Please do sign up to our mailing list so that you benefit from our latest releases or get in touch and we can arrange a demo of our software.
---
About Segura
Segura Systems is a UK-based SaaS company enabling ethical, sustainable and efficient multi-tier supply chains.
Segura provides n-tier mapping, transparency, traceability, visualisation, compliance and reporting. Segura sits in the centre of your supply chain management structure creating a central repository for all your supply chain, ESG-related data and evidence, including from third-party data sources.